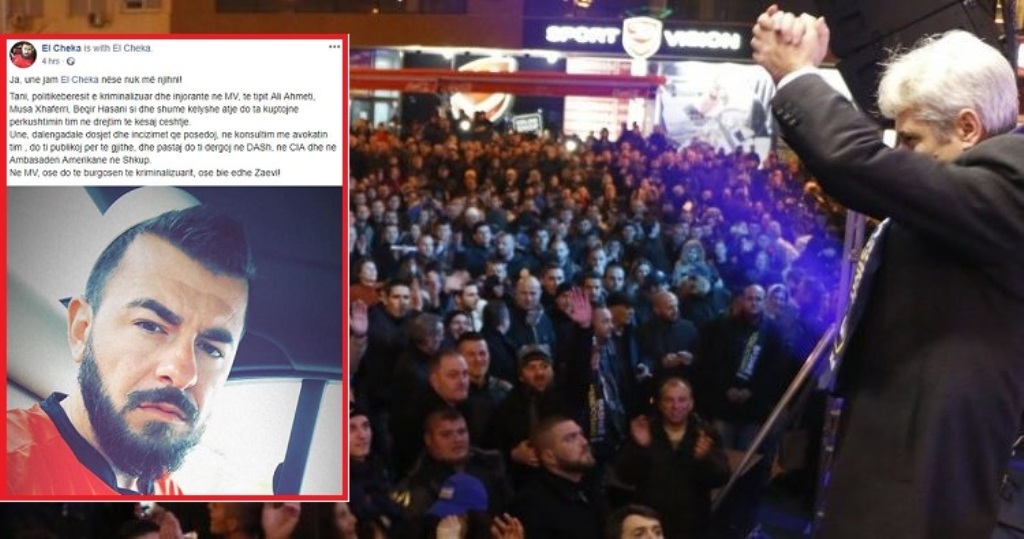 Eavesdropped conversations between leaders of the ruling coalition party Democratic Union for Integration have been leaked in social networks.
Five years ago, the then leader of opposition, Zoran Zaev leaked taped conversations involving officials from the previous government. But, following a political deal that was made at the time, these conversations were submitted to the Special Prosecutor's Office, which was formed in 2015 with the aim of investigating these conversations. Meanwhile, investigations led to the indictment of several officials from the previous government, including former PM Nikola Gruevski and several of his associated.
Now, these taped conversations are being leaked in social network by an Albanian emigrant leaving in the US. His name is Sheqeri Ahmeti, also known as "El Cheka". He says that these taped conversations will shed light on the abuses that the Albanian political party, DUI, has been involved in during the nine years it was part of the coalition with VMRO-DPMNE. The person who appears the most in these conversations is the party leader, Ali Ahmeti along with former ministers.
Special Prosecutor's Office said that these conversations have not been leaked by this institution. Prime Minister Zoran Zaev also says that he doesn't have knowledge as to how these materials have been secured.
The Ministry of Interior and Prosecutor's Office continue to investigate the case, while the profiles from which the man in question had been leaking these conversations have been blocked. However, more material is being leaked from other profiles.
DUI leader, Ali Ahmeti said that these are private conversations and that they have nothing to do with this political party.
The wiretapping scandal four years ago was considered to be as one of the biggest one in the country's history bringing down the previous government led by PM Nikola Gruevski. /ibna/