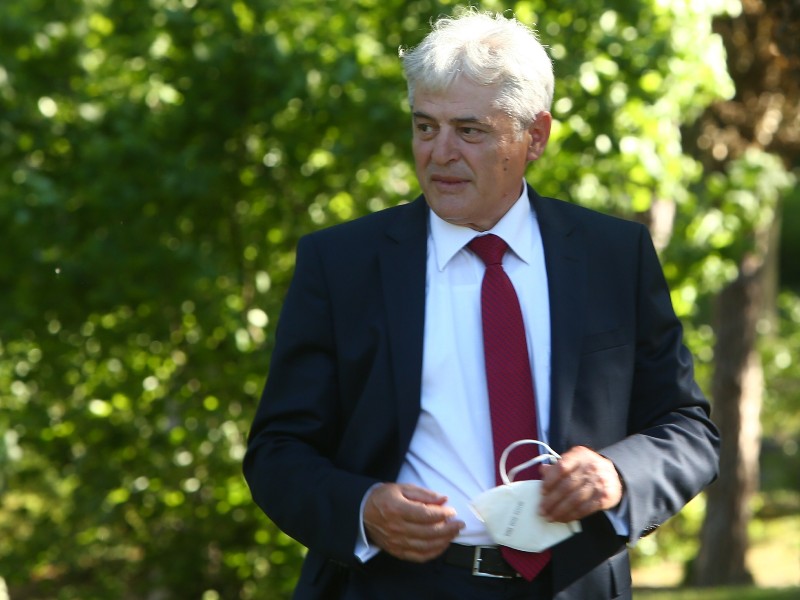 Leader of the Democratic Union for Integration (DUI) Ali Ahmeti stressed today that the census scheduled for April would move forward and there are no reasons to postpone it.
"So far there is no change and the census will take place in early April. This is a statistical step, a step that needs to be taken because international organizations such as the European Union and EUROSTAT are required to have accurate statistical information as EU institutions," Ahmeti told a reporter at an event on the occasion of Kosovo's independence.
As Ahmeti said, early parliamentary elections are not in the interest of either the state or the partnership.
"As for early elections, I think they are held in cases of crisis, of a non-functioning Parliament, the exclusion of institutions; this right here is not the case and I do not think it will be in the future, because it is not in the interest of the state or the partnership in this case," said Ahmeti.
Ahmeti stressed that the parliamentary majority operates within normal limits and that a government reshuffle is not being considered.
"First of all, the parliamentary majority operates normally. There are no conflicts or differences between the coalition partners. Of course, there are differences on some issues, but the good thing is that in the end consensus is reached on all issues. There is no difficulty in the functioning of this partnership, of the coalition that is, and it is not being considered at all and there is no reason for a new parliamentary majority. Everything works in a regularity. A government reshuffle has not been discussed and is not being considered," he told reporters.
As for whether a change of staff is expected in the DUI in the government cabinet, Ahmeti said he is someone who supports freedom of thought and that in the end it is decided by consensus or by the majority of the party mechanisms. /ibna