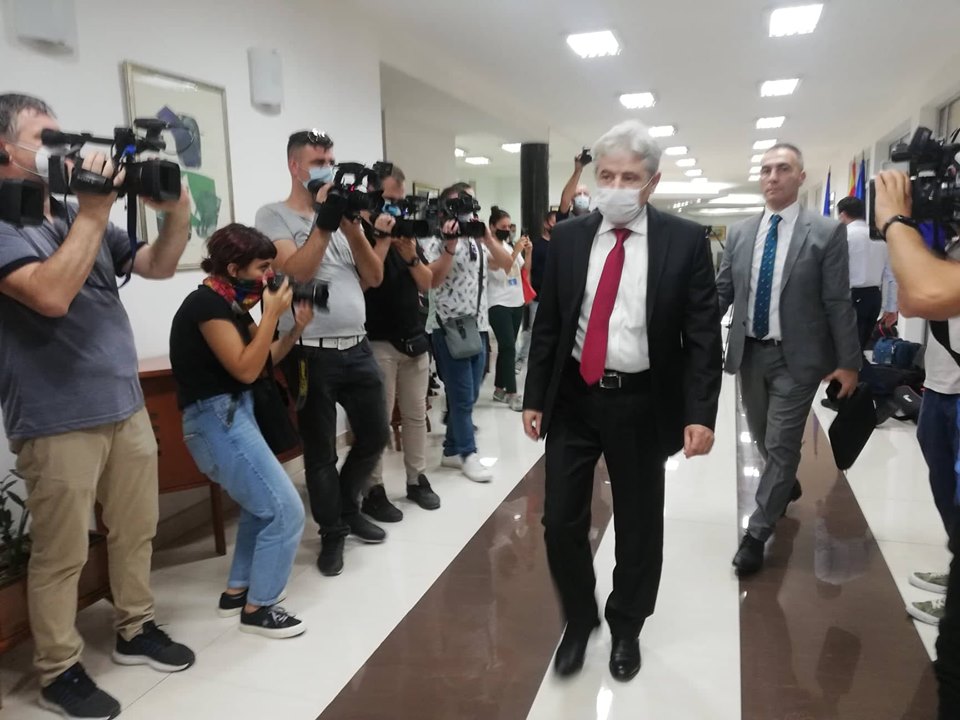 Bujar Osmani will be the new Minister of Foreign Affairs, Fatmir Besimi will be the head of the Ministry of Finance, Naser Nuredini and Kreshnik Bekteshi will maintain the Ministries they have so far, Environment and Economy resoectively, Artan Grubi will be the Deputy Minister of Political System and Deputy Prime Minister, while it will be decided later who will be the Minister of Information Society and Administration. The name of former deputy finance minister, Shiret Elezi, has been discussed for the post these days.
These are the nominations of DUI, after reaching an agreement on the formation of a coalition government with SDSM, which were announced tonight by party leader Ali Ahmeti, after the meeting of the General Council of the party.
According to Ali Ahmeti, a first time Albanian Prime Minister was their goal in the elections and that in the election campaign they stressed that such a commitment is a progress for equality for a better life and for the future of all.
"It is precisely this goal that we have achieved together and completed the historic agreement to lead a joint government. Our goal was to achieve equality", Ahmeti said, adding that the DUI had tried to gain support from other Albanian parties but did not respond to their call.
Earlier it was announced that Talat Xhaferi will be the President of the Assembly in the new composition./ibna