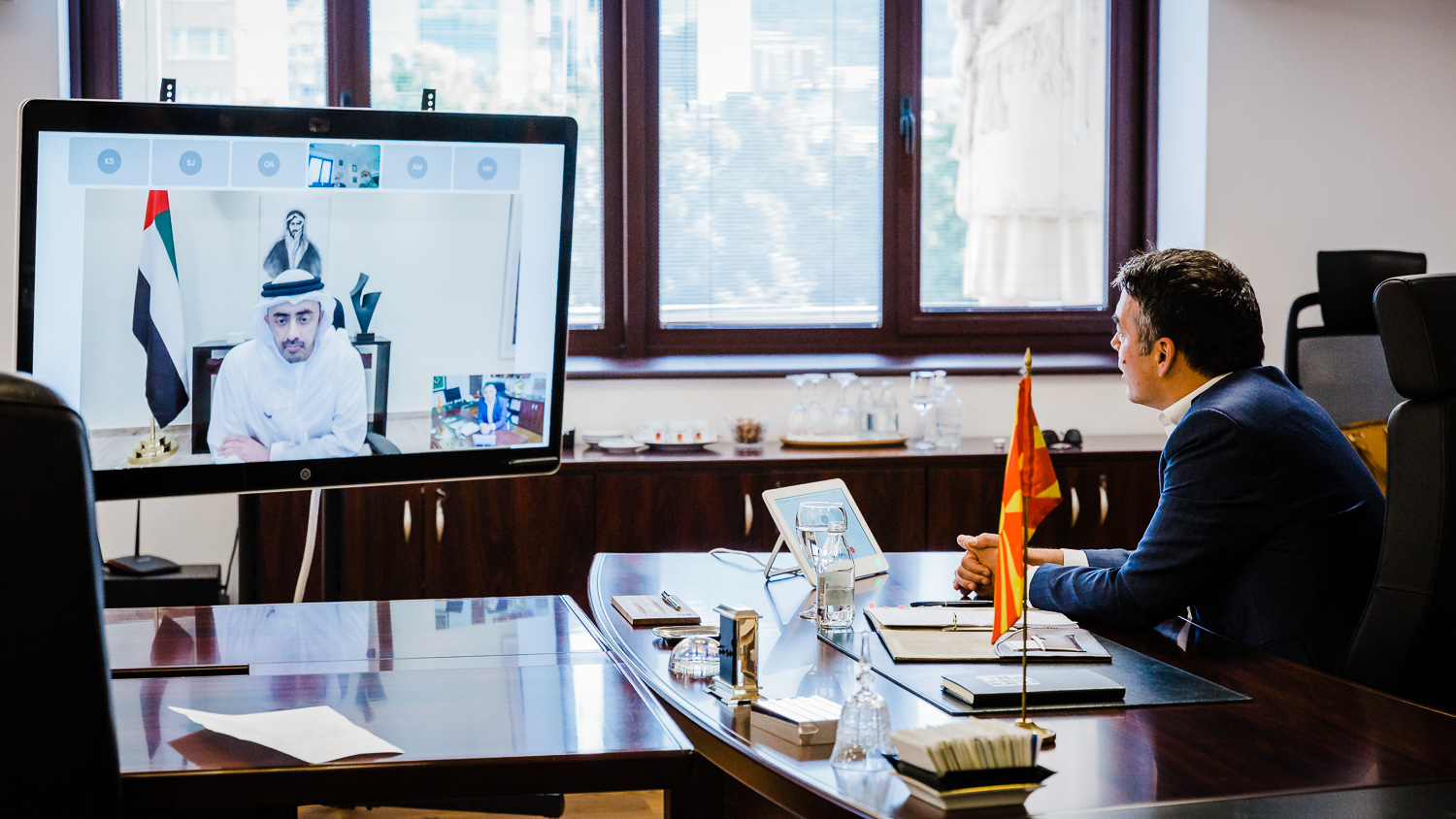 North Macedonian Foreign Minister Nikola Dimitrov had a videoconference on Thursday with the Foreign Affairs and International Cooperation Minister of the United Arab Emirates, Sheikh Abdullah bin Zayed Al Nahyan.
Nikola Dimitrov expressed his gratitude for the readiness to exchange experiences on the new control methods used in the United Arab Emirates, as well as to look into the possibilities for targeted support to North Macedonia in the fight against Covid-19 and the efforts to suppress the financial consequences of the pandemic. "We are very pleased with the high score for the quality of Macedonian agricultural products and food and, in this context, the opening of the UAE for their placement in the local market. It will be crucial for our economy during the post-pandemic period", said the Foreign Minister of North Macedonia.
During their meeting, the current development of friendly relations between the two countries was reviewed and the commitment for further continuation of the political dialogue and intensification of cooperation in all areas of common interest was emphasized.
The ministers exchanged views on economic relations and bilateral and multilateral co-operation, the current situation in the two countries in dealing with the health crisis and the socio-economic consequences of the pandemic, as well as solutions to address them through co-operation and solidarity. /ibna