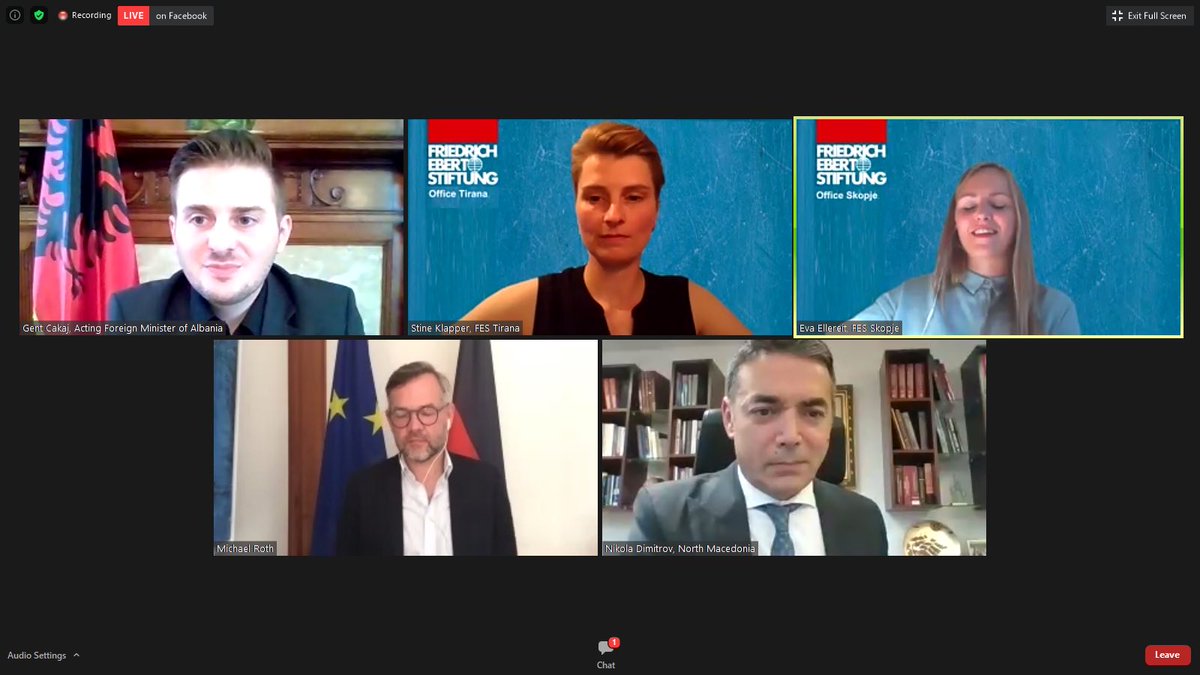 Today, North Macedonian Foreign Minister Nikola Dimitrov, along with German Foreign Minister Michael Roth and their Albanian counterpart Gent Cakaj, took part in an online discussion of the Committee entitled: "What does it mean to start accession negotiations for Albania and North Macedonia?", organized by the Friedrich Ebert Foundation.
The speakers noted the importance of the March decisions on the start of EU accession talks with Albania and North Macedonia, the current domestic context in both countries, as well as the response at EU level to the effects of the pandemic, while they also discussed expectations and the next steps that could be taken during the German presidency of the EU Council.
Among other things, North Macedonian Foreign Minister Nikola Dimitrov said: "Apart from the long-awaited green light for the start of accession talks, we all wanted to mark it in a way that suits it; perhaps exactly what happened during the pandemic crisis adds to its symbolism of where we were and how many mountains we had to climb to get a good chance to start a process that will show that our place is in the European Union. Despite all the uncertainties imposed by the pandemic, clear recognition was given during the Croatian presidency of the EU, and we are determined to take further action with the help of our German friends during their term".
For his part, Deputy Foreign Minister of Albania Gent Cakaj noted that "very simply: Albania will continue the course of internal reforms and without hesitation will make significant progress towards its EU membership".
German Foreign Minister Michael Roth stressed the German and his personal support and enthusiasm for the successful integration of the Western Balkans, an issue that the German EU presidency will resolutely address in the second half of the year, despite strong concerns about the socio-economic consequences of the pandemic and the forthcoming EU budget. /ibna