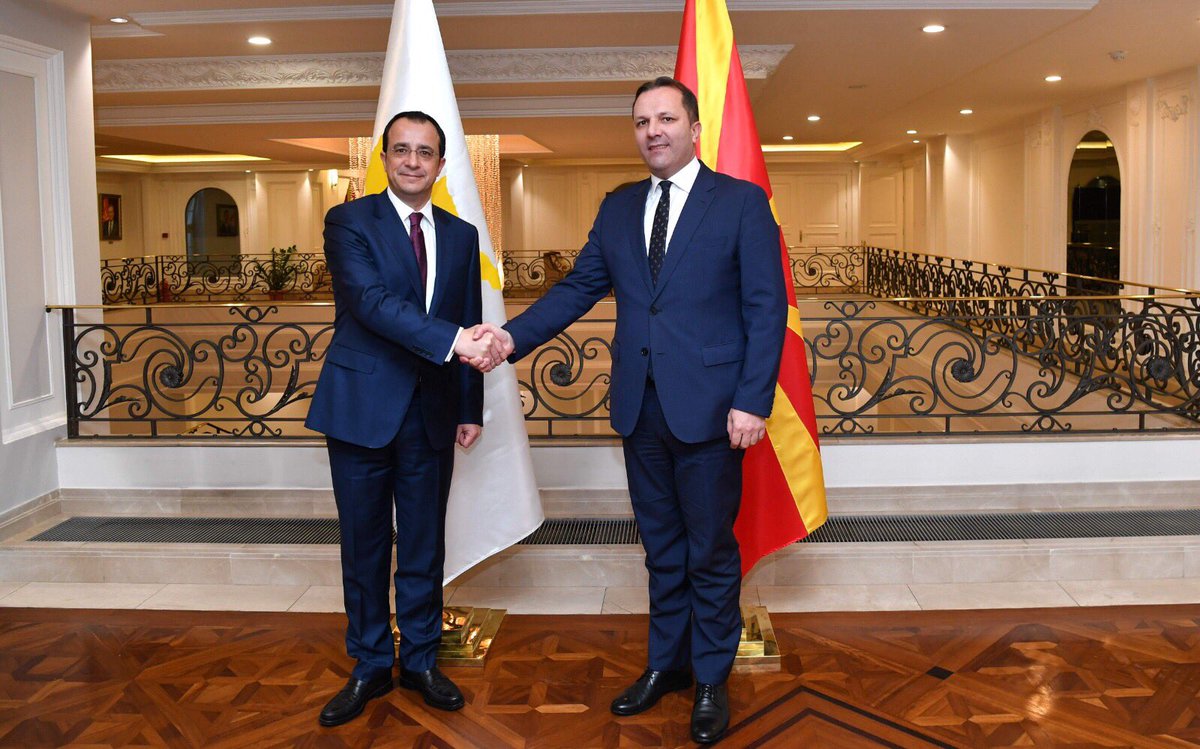 North Macedonian Prime Minister Oliver Spasovski received on Wednesday the Minister of Foreign Affairs of the Republic of Cyprus, Nikos Christodoulides.
During their meeting, Prime Minister Spasovski underlined his personal and his government's satisfaction with the recent establishment of diplomatic relations with the Republic of Cyprus, stressing that it was extremely important for the governments of the two countries to strive to develop their cooperation in all areas of mutual interest.
It was also mentioned that North Macedonia was ready to fully intensify the processes for developing good friendly and comprehensive relations with Cyprus, and in this respect the signing of an agreement on double taxation between the two countries constituted the first initiative.
The Prime Minister of North Macedonia emphasized that the visit of the Cypriot Foreign Minister coincides with yesterday's report by the European Commission on the progress of North Macedonia, adding that this report comprised an acknowledgment of the countries that have always supported our country during its EU accession journey, including the Republic of Cyprus.
Oliver Spasovski stressed that the European Commission's report conveyed an encouraging message that all EU Member States would agree on a positive decision for the negotiations to kick off as soon as possible, in recognition of the country's reforms and political responsibility to remain true to the European values ​​and to implement the Prespa Agreement and the Agreement with Bulgaria.
Cypriot Foreign Minister Nikos Christodoulides expressed confidence that his country would support, as it did in the past, the decision to launch EU accession negotiations with North Macedonia not only because of the ongoing reform processes, but also because of the consistent implementation of the agreements with Greece and Bulgaria. /ibna