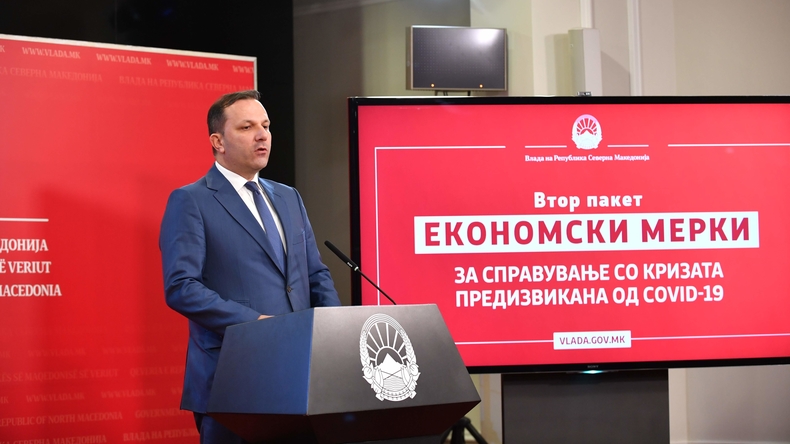 The curfew will be lifted in North Macedonia on Wednesday, while business serving food will resume on 28 May on the basis of the protocol for outdoor services, while closed areas will be regulated in the next phase, as decided by the government and announced by the Prime Minister of the caretaker government Oliver Spasovski.
In the press conference, Spasovski noted that the decisions taken by the current Council of Ministers concern the abolition of measures established to combat the spread of coronavirus.
In addition to lifting measures on the restriction of movement and deciding to open eating establishments, the government has decided to suspend work from home and rotational work shifts from June 1st. This abolition will be followed by an appropriate protocol for work in workplaces, as well as for personal protective equipment.
"This will not apply to chronic patients, and there will be a grant for parents with children up to 10 years old or parents with preschool children", Spasovski said.
In addition, the protocol for citizens of Northern Macedonia entering the country from abroad will also undergo changes. Instead of being placed in compulsory quarantine, they should remain in home isolation.
"Compulsory quarantine for our citizens coming to the country on humanitarian flights or escorts is abolished and replaced by home isolation, on the condition that a negative PCR test carried out 72 hours before entering the country can be provided", Spasovski explained.
Those currently in state quarantine at their own expense can undergo a PCR test and, if it comes back negative, the state quarantine can be revoked.
Spasovski also said the virus was still present and that it was pivotal that the measures of personal protection and social distancing were followed.
"The measures will be strictly followed on the basis of the new data. The ability and knowledge of health professionals have reached a high level of expertise and this gives us the right to conclude that the health care system can meet the challenges. We have successfully passed the first phase of the epidemic and in no case has the health system been burdened. The virus is here and is here to stay until immunity is acquired or a vaccine is found. It is important that citizens adhere to the rules for personal protection and physical distance. Let's live with the coronavirus in a way that will protect us and protect the health of everyone around us", Spasovski concluded. /ibna