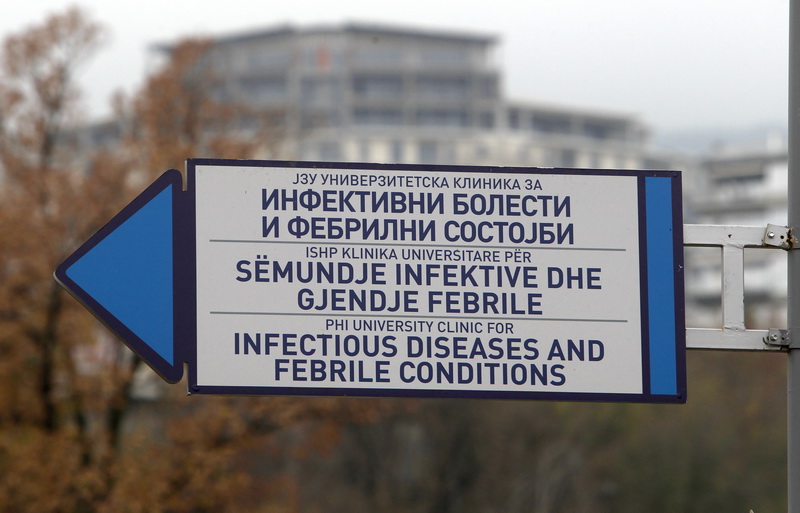 The Government of North Macedonia decided on Friday to declare a state of emergency in the municipalities of Debar and Centar Zupa. Four people from these municipalities have been confirmed to be infected with COVID-19 and are in stable condition. According to Health Minister Venko Filipce, they will be transferred to Skopje on Saturday and treated at the Infectious Diseases Clinic. With these four new cases, the total number of patients in the country reached 13.
In addition, it was decided that the Mavrovo ski resort and the border crossings with Albania Shepishte – Trebiste and Blato will be closed.
All patients confirmed with COVID-19 are in stable clinical condition, except from one patient from Debar, the first confirmed cases, the Health Minister said in a press conference on Friday. As noted by Venko Filipce, the patient's health is deteriorating and is close to needing mechanical support.
The eight suspicious cases tested yesterday were eventually found to be negative for the virus.
The Ministry of Foreign Affairs, on the basis of official measures and recommendations, in a statement yesterday called on all citizens of the Republic of North Macedonia, who live or reside in countries with high or medium risk for the virus, to delay their arrival in the country during this period.
China, Italy, Iran, South Korea, France, Spain and Germany are on the list of high-risk countries, as well as several dozens of medium-risk countries, including many European countries, the US, Canada, Japan, of Switzerland and Australia.
The Ministry of Foreign Affairs noted that it continues to closely monitor the situation with COVID-19 at home and abroad through the diplomatic and consular missions and remains in constant communication and coordination with other competent authorities in the country.
The Government has obliged the Ministries of Health, Home Affairs, Transport and Communications, Foreign Affairs, the Army, the Crisis Management Center and the Directorate for Protection and Rescue to make available to all relevant state institutions all available forces and resources that are available and capable of acting to tackle the situation, while it has staffed the Crisis Management Center.
The Market Control Directorate and the Medicines and Medical Supplies Agency are required to carry out coordinated emergency inspections of all businesses that sell anti-coronavirus products, in order to make sure this done in accordance with government measures, recommendations and guidelines./ibna