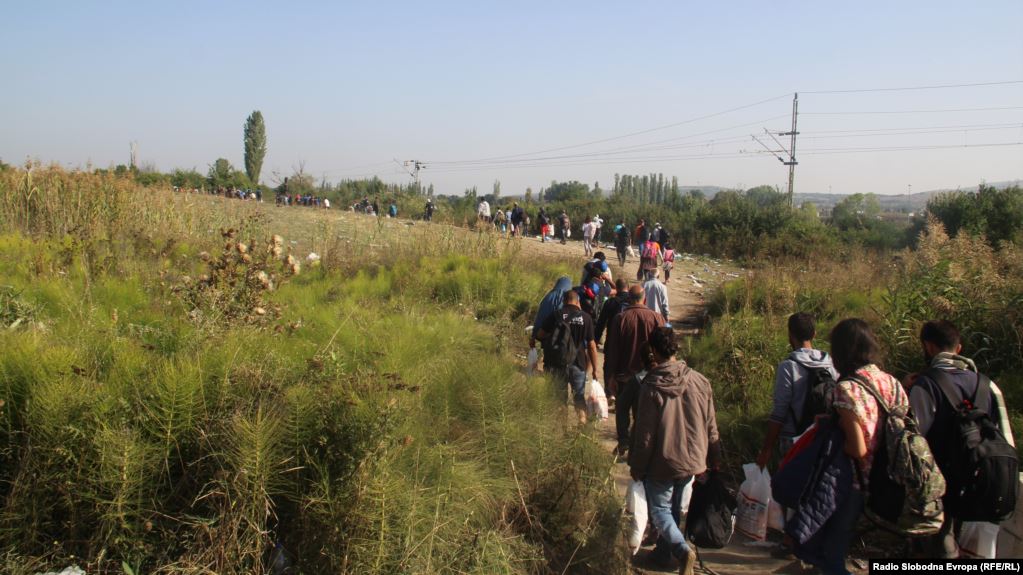 North Macedonia continues to be a transit country for migrants from Middle Eastern countries who intend to move to European Union countries. Most immigrants enter through illegal routes.
Their number is unknown, while in the Tabanoc migrant camp there are only 22 immigrants from Afghanistan, Pakistan, Syria, etc.
On its part, the interior ministry says it is on the ground to prevent illegal immigrants.
Police over the weekend discovered 45 illegal immigrants being transported in a van towards the border with Serbia. They were apprehended on the Veles-Skopje highway, while the owner of the van was a 28-year-old man who was detained by police.
The MUP says that in cooperation with the police of friendly countries, who patrol together on the southern border, they have taken all necessary measures to prevent illegal border crossings. Since the beginning of this year, more than 50 attempts to smuggle migrants have been banned, and over 15,700 cases of illegal border crossings have been registered. The penalties for those caught transporting immigrants are high, from one to five years for adult immigrants, while penalties for children are even higher, but payment between 500 and 1,000 euros per migrant makes it worth the risk for some people.
Director of the Crisis Management Center Agron Buxhaku said they were working together with the OSCE on a "large reserve plan" in the event of a larger influx of migrants and refugees to Europe, which is in the final stages.
"We managed the situation well when there were 10 to 15,000 refugees a day. Now we have learned a great lesson. The news is that more and more refugees will reach Turkey and Greece again, but this time we are more willing to cooperate with international institutions and NGOs that have made a great contribution and I hope they will in the future", Buxhaku said.
Mersiha Smailovic from the civil society organization "Legis" believes that there is no danger of a larger wave of refugees. However, police patrols of the country and those of some EU countries are continuing to alert the southern border with Greece to prevent illegal crossings./ibna