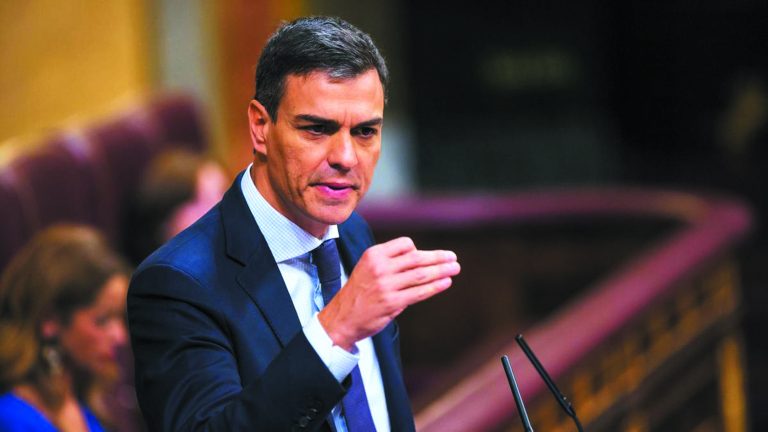 By Ljupcho Popovski
North Macedonia's chances of becoming a NATO member at the December summit have been reduced to theoretical after Spanish Prime Minister Pedro Sanchez's attempt to form a government failed. The ratification of North Macedonia's NATO accession protocol has not been passed in Italy, the UK, the United States, Spain and Iceland, while in the Netherlands the procedure has been completed in the House of Commons and is due to pass in the Senate.
As for the USA, the ratification was passed by the Foreign Relations Committee, and is yet to be adopted by the entire Senate. Which means that the ratification in the US is pretty much done. It is a complete mystery what is happening with the ratification in Iceland, and according to some reports, the process has not even begun.
Aside for the uncertainty over the UK's Brexit (the ratification procedure is halfway there so far), Spain remains the main obstacle to the ambitious plan not only of our government, but of NATO officials in December.
Things got complicated in Spain this spring when socialist Pedro Sanchez's minority government collapsed because of a budget shortfall, and the April 28 snap elections failed to resolve the complicated political situation. In this elections, the Socialists won 123 seats in the 350-seat Parliament, but in several attempts Sánchez failed to reach out to supposedly natural allies, the far-left party Podemos, for support in Parliament, or a coalition government.
Earlier this week King Felipe VI held a two-day-long consultation with leaders of all parliamentary parties on a possible way out of the crisis, which ended in his announcement that he could not nominate a prime minister in this situation. It was an expected decision after sharp rhetoric between the parties in recent weeks.
Sanchez has yet another attempt in Parliament on Monday, September 23rd, to pass his candidacy for prime minister, but as his party said yesterday, he will not seize the opportunity. Spain is already gearing up for new elections on November 10, the fourth held in four years.
That seriously complicates North Macedonia's plans, as polls suggest the Socialists will again win the new elections, even with a larger percentage, but will still not be able to reach a majority. And then again political negotiations for a minority or coalition government. Thus, according to connoisseurs of Spanish political occasions, the country's ratification can be extended to April or May, if not longer.
It is unknown whether the Spanish Parliament could discuss the Protocol in the meantime until November 10, when it has not done so since April 28./ibna