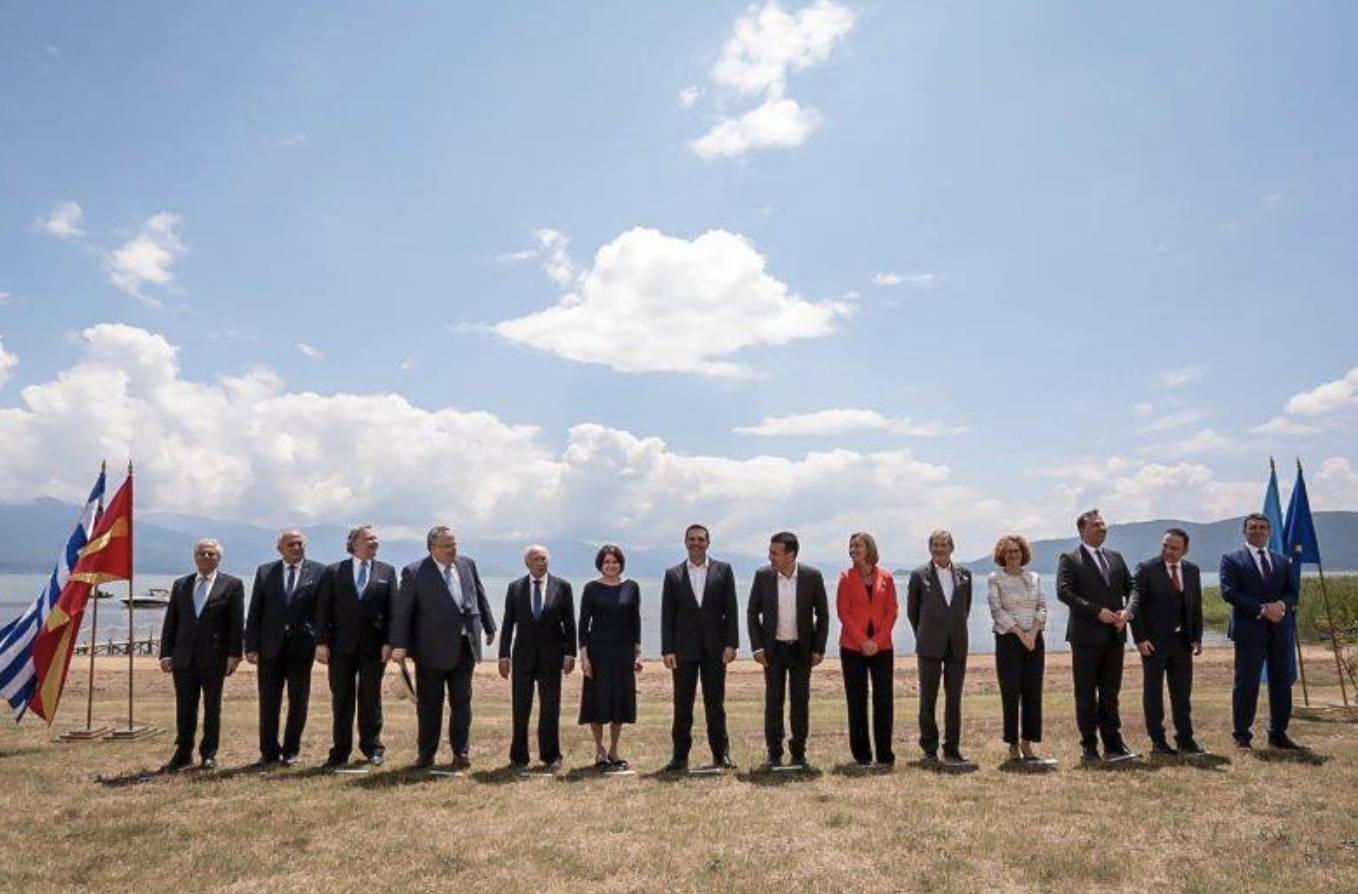 The Prespa Agreement will be celebrated more glorious this year than the Ohrid Agreement. According to the publication of the agenda of the Prespa Forum dialogue, the first international conference organized in this form will be attended by about forty senior officials from Europe and the United States.
Among them will be the mediator for the name dispute Matthew Nimetz, former Greek Prime Minister Alexis Tsipras, former EU High Representative for Foreign Affairs and Security Policy Federica Mogherini and EU Commissioner Johannes Hanh, participants in the historic event of the Signing of the Prespa Agreement in Psarades.
The United States will be represented by Assistant Secretary of State for European and Eurasian Affairs Philip Reeker and his Deputy, Matthew Palmer, who is also in charge of the Western Balkans. EU Special Representative for the Balkans Miroslav Lajcak will also attend. From the region, the forum will be attended by the Prime Ministers of Serbia, Ana Brnabic, Albania, Edi Rama, Kosovo, Albin Kurti, and the President of Montenegro, Milo Đukanović.
Also in attendance will be Turkish Foreign Minister Mevlüt Çavuşo ,lu, Hungary's Peter Sijarto, Romania's Bogdan Aurescu, Croatia's Gordan Grlic-Radman, Kosovo's Donika Gërvalla-Schwarz, Montenegro's Djordje Radulovic and Poland Zbigniew Rau. Also present will be old friends of North Macedonia such as George Robertson, former NATO Secretary General, Alain Leroy, EU Special Representative for North Macedonia and others.
The conference will last for two days, on July 1 and 2, will be held in two locations, in Ohrid and Prespa, and will be traditional.
The event will be hosted by the Minister of Foreign Affairs, Bujar Osmani./ibna