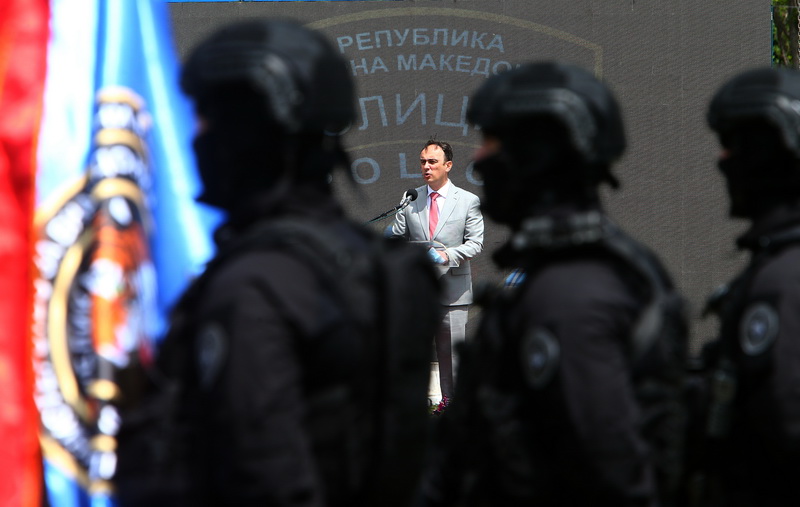 Police Day was celebrated today in North Macedonia with the Special Units of the Ministry of Interior carrying out demonstration exercises, while honorary plaques were awarded to the Health Officers for their contribution, as well as to the representatives of the Diplomatic Corps. A tribute was also paid to the monument of the fallen defenders by laying flowers at the Gjorce Petrov Police Station.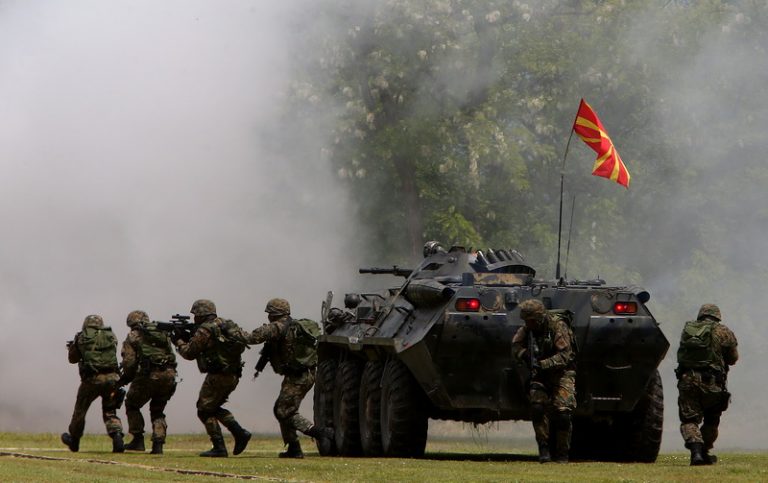 The participants in the festivities wore protective masks due to the measures against the spread of coronavirus, with the Minister of Interior addressing the crowd.
Interior Minister Nake Chulev noted that today's celebrations were taking place under completely different circumstances compared to the previous years, clearly indicating the importance and role of the police in crisis situations, such as the current coronavirus pandemic.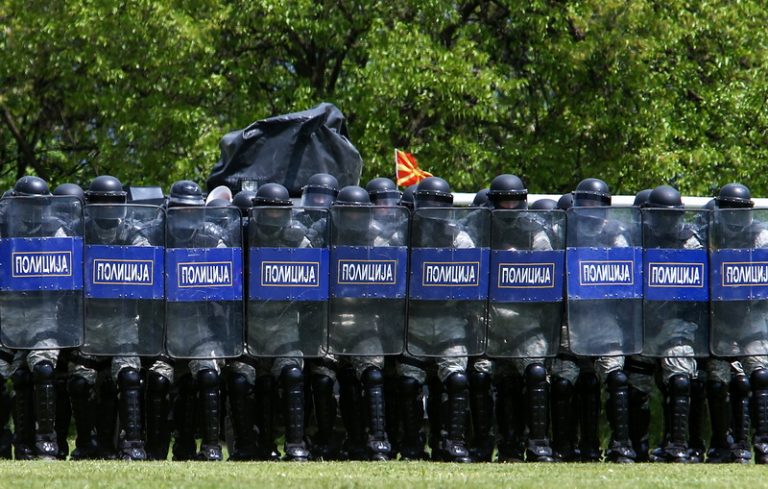 "The proven organization, the fulfillment of duties, the legal discipline and the sacrifice of all members of the Ministry of Interior in fulfilling all undisputed obligations and duties to respond to the pandemic and, above all – in preserving human life as an unmeasured value of any society, is a clear indicator of the capabilities and credibility of the North Macedonian police, Chulev said today. /ibna