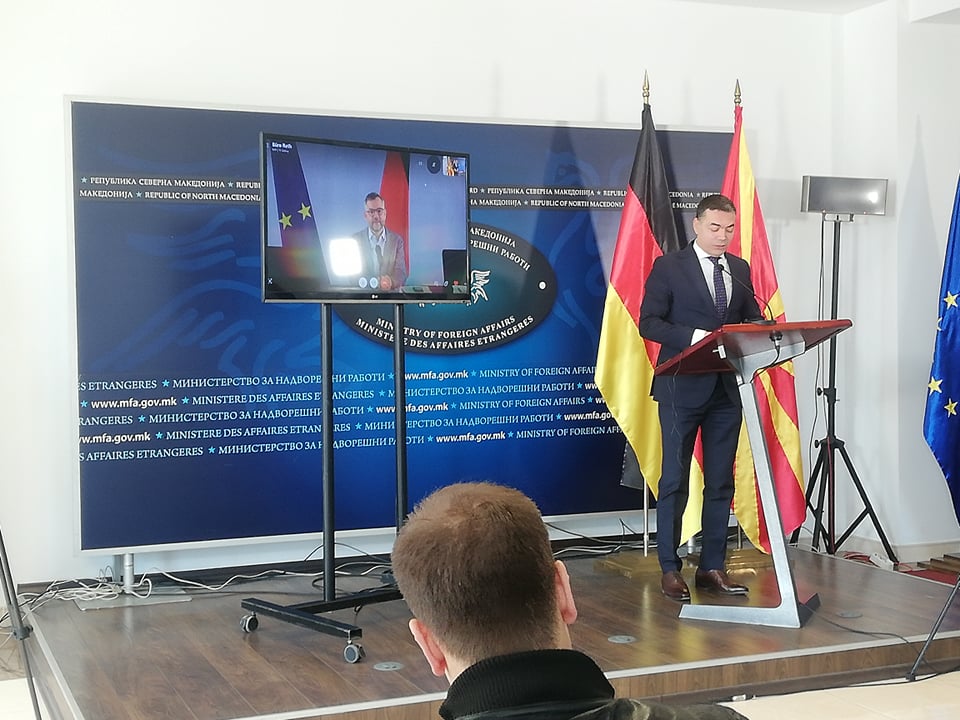 It appears that the news from Brussels allow North Macedonian Foreign Minister Nikola Dimitrov to be more cautiously optimistic regarding the European Union's ability to finally set a date to kick off negotiations with North Macedonia and Albania.
Politico reports that the EU ambassadors, who continued today the discussions around the text proposal for the start of negotiations, will also have to agree on several new conditions that candidates must meet. According to some announcements, this text may contain new changes.
The text of the draft conclusions which Politico was able to access is almost a proposition and is identical for both North Macedonia and Albania.
"Taking into account the progress made in the reforms and the fulfillment of the conditions unanimously set by the Council in June 2018, subject to the approval of the European Council, the Council has decided to open accession negotiations with North Macedonia".
This statement differs from the text proposed by the Croatian Presidency and which was submitted to the ambassadors for consideration. The original text submitted by Zagreb states that the negotiating framework must be presented by the Commission "without delay and at the latest in June". This part of the conclusion has been repealed and, if it remains unchanged after the Council of Ministers, this will mean that North Macedonia will proceed to negotiations but without an exact start date, that is, that decision will be taken later.
Some new conditions have also been added for Albania, notably to further strengthen the judiciary, "including ensuring the functioning of the Supreme Court in order to receive approval by the three most difficult countries", according to two diplomats involved in the debate.
Some diplomats remain careful as the issue continues to cause divisions. Croatian Presidency spokesman Bruno Lopandic refused to comment on the text, but noted that it showed that "in times of crisis the EU is in a position to make strategic decisions".
Ιf EU ambassadors reach an agreement on the text today, the Foreign Ministers are expected to discuss it next week followed by the European leaders. /ibna