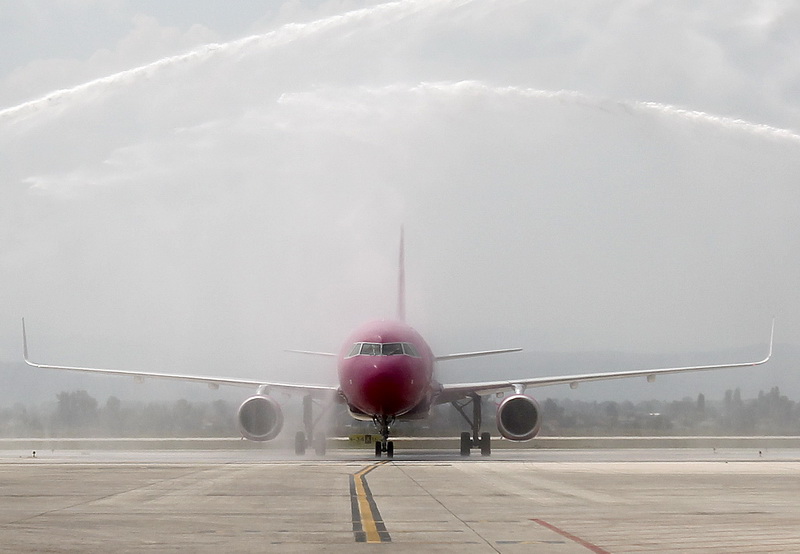 Starting today, all border crossings in North Macedonia will be fully open, in order for domestic and foreign citizens in the country to be able to move smoothly without any obligation to provide a negative PCR test or be placed in state quarantine.
The decision was made by the government on Tuesday on the basis of the recommendations by the Commission on infectious diseases. At the same meeting, the government decided to reopen the Skopje International Airport and the Ohrid St. Paul the Apostle Airport on July 1st.
The responsibility to comply with the recommendations regarding the use of personal protective equipment, the rule of social distancing and frequent disinfection remains.
According to health officials, opening the border does not pose a significant risk of an increase in the number of new cases, as the biggest risk derives from local transmission. It is estimated that the opening of the border on the basis of precautionary measures (standard airport control and the way in which monitored travelers enter the country) minimizes the risk of an increase in the number of diagnosed patients.
With the decision to fully open the country's borders, the citizens of North Macedonia will be able to travel freely abroad without the obligation to provide a negative PCR coronavirus test or be placed in a mandatory 14-day quarantine upon return to the country. However, with the exception of Serbia, Albania, Kosovo and Turkey, this obligation remains for entry into some countries in the region and in the EU Member States. For travelling in the EU, the guidelines issued by the European Commission on the opening of the border from 1 July this year remain in force. This decision must be reconsidered by the members of the Union these days, due to the increase in the number confirmed cases in the countries of the region.
Greece, according to Athens officials, has so far remained in the main plan to open the border on July 1st, while also pointing out that it is "a plan that is constantly updated in co-operation with European authorities".
Meanwhile, Slovenia and Croatia have announced tougher measures on the border and reinstated the two-week quarantine obligation for people from Serbia, Bosnia and Herzegovina, Montenegro, Albania, North Macedonia and Kosovo, given the epidemiological picture in these countries. Bulgaria, meanwhile, has extended the state of emergency until July 15 due to a new wave of coronavirus infections.
Prior to the opening of the border, at the request of the Crisis Management Center, the State Sanitary and Health Inspectorate, last night passed a decision to cancel all actions after the decisions for the period 13 – 25 June this year, for people under health supervision and home isolation and people in state isolation who entered the Republic of North Macedonia with a negative PCR test of COVID-19. /ibna