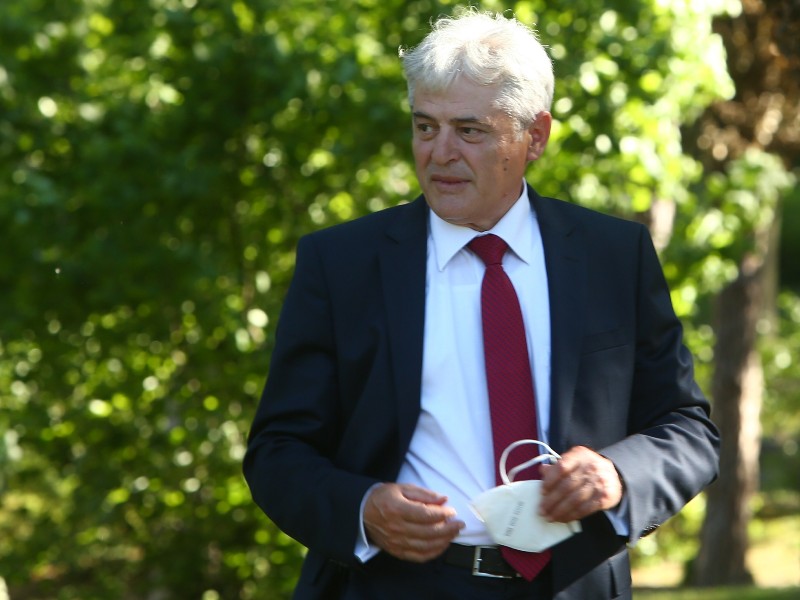 The Kosovo Special Prosecutor's Office declined to provide information on why DUI leader Ali Ahmeti was summoned to The Hague. Asked by Nezavisen what were the reasons for the call to Ali Ahmeti, Chris Bent from the Special Prosecutor's Office replied: "The Special Prosecutor's office does not provide information about his investigation, so I can neither confirm nor deny anything".
Earlier Wednesday afternoon, Ali Ahmeti confirmed on his Facebook profile that he had been summoned to appear as a witness in the Special Court in The Hague.
"The Kosovo Special Prosecutor's Office invited me to testify as one of the founders of the KLA and as a member of the General Staff. Without hesitation, I accepted the invitation and made constructive contact and cooperation with officials in The Hague", Ahmeti wrote on Facebook.
As the DUI leader pointed out, the rule of law and the achievement of genuine non-selective justice, local and international, is his ongoing goal and obligation.
"I have always supported non-selective justice and I am at the disposal of the judicial authorities as a witness to the liberation war of the Albanian people against the genocide of the Serbian regime (Slobodan) Milosevic", Ahmeti said.
Last week, Kosovo President Hashim Thaci was summoned to The Hague to give a three-day statement on his role in the Kosovo war, but so far there is no information on whether the invitation to Ahmeti has anything to do with the case.
In addition to Kosovo President Hashim Thaci, the Special Court in The Hague has indicted Kadri Veseli, the PDK leader who served as director of the Kosovo Intelligence Service during the military conflict until 2008. In addition to these individuals, the list The Special Court's indictees, according to Kosovo media, include other senior KLA officials.
The special prosecutor's office said there were ten charges against Hashim Thaci, Kadri Veseli and others, who are charged with "a series of crimes against humanity and war crimes, such as murder, disappearances, persecution and torture"./ibna