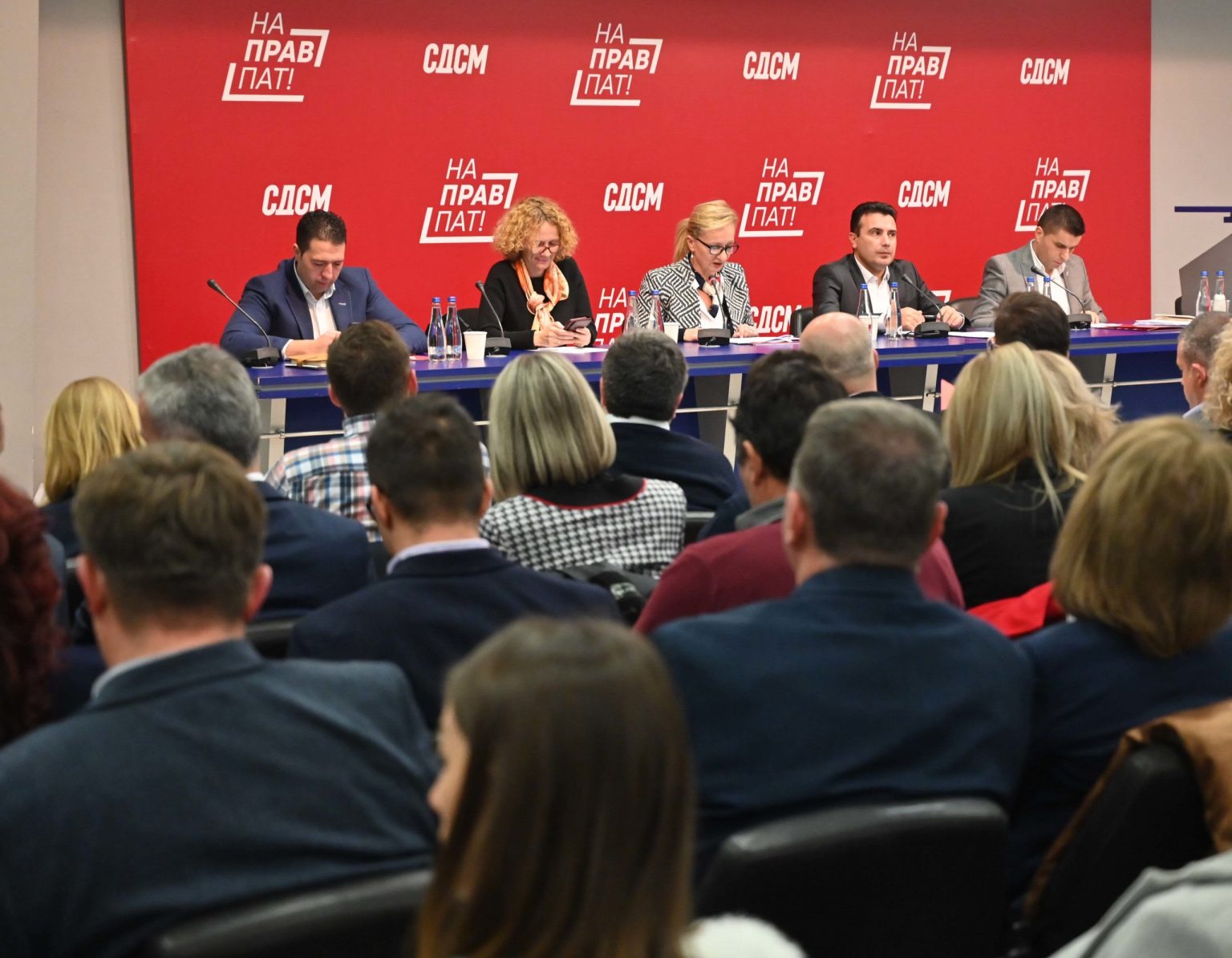 Today, the SDSM and DUI supreme bodies will have to confirm the agreement on the formation of a coalition government, which was reached yesterday by the leaders of the two parties, Zoran Zaev and Ali Ahmeti.
The SDSM will convene the Central Council on Wednesday afternoon at 20:00, while previously it is expected that there will be a meeting amongst the members of the Executive Committee.
Following his meeting with Ahmeti yesterday, party leader and prime minister-designate Zoran Zaev said in a statement to the media that he would report the agreement to the party's top bodies and brief the "We Can" coalition partners and the DPA, which will be included in the coalition government. The Besa parties, the Liberal Democratic Party, the DOM and others are part of the "We Can" coalition.
The DUI has already announced that a meeting of the party's General Council is scheduled for 18:00 in Tetovo to discuss the July 15 elections, and Ahmeti will announce the coalition agreement with the SDSM.
Apart from the fact that Talat Xhaferi remains President of the Assembly, the decisions of the persons for the ministerial positions have not been officially revealed yet.
A majority in parliament is expected to be confirmed by a vote on Friday to elect a new president. Xhaferi has not yet announced when he will schedule a repeat meeting to form a government.
The media informally reports about the agreed ministerial positions in the new government, but most refer to the parties of the Albanian bloc. It is not yet known when Zaev will announce the faces of the new government. Yesterday he announced that there will be changes and that there will be no ministers in the new government without a portfolio. /ibna