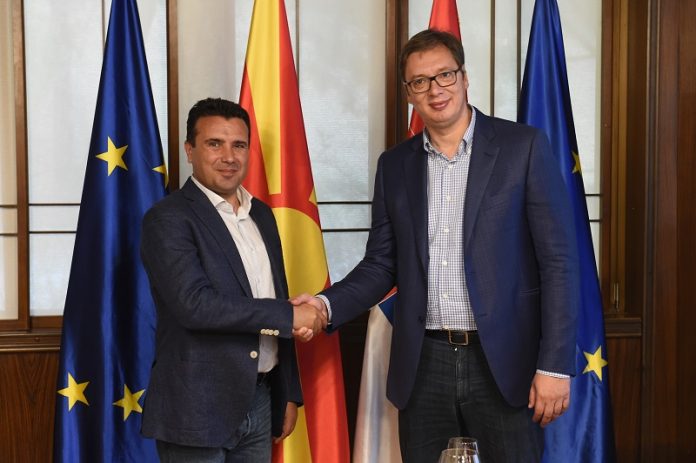 8,000 doses of Rfizer/BioNTech vaccine will be sent by Serbia to North Macedonia to vaccinate health professionals, chronically ill and vulnerable groups.
This was announced by the Prime Minister of Northern Macedonia Zoran Zaev in a post on Twitter.
"We have good news. We will receive 8,000 Pfizer vaccines from Serbia. Today, President Vucic confirmed to me that Serbia will help us with vaccines from their supply, which we will pay at the purchase price", Zaev wrote.
"This is an act of solidarity by our neighbour and strengthens our friendship. Negotiations are underway on the technical procedures for the vaccination, and health professionals, people with chronic diseases, adults and other at risk groups will be vaccinated with the first batch", concludes the tweet of the Prime Minister of North Macedonia Zoran Zaev./ibna