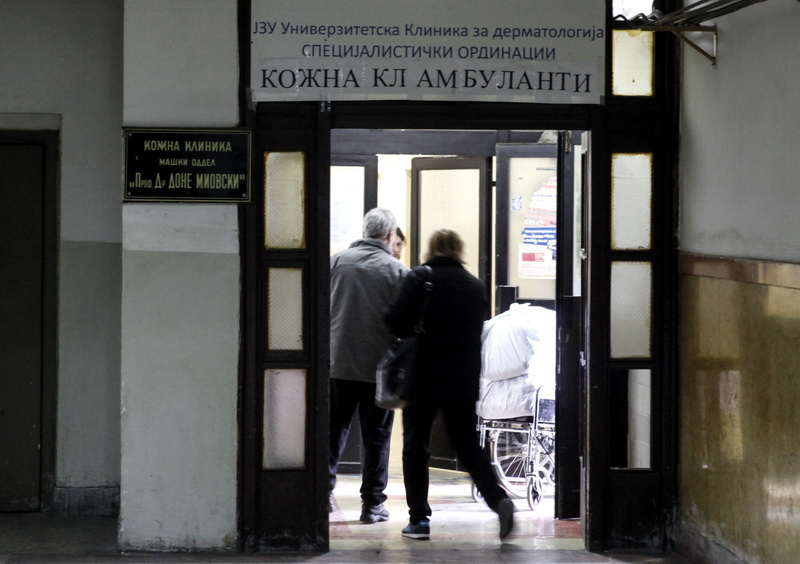 Health Minister Venko Filipce stated this afternoon at a press conference that 64 people from the Skopje dermatological clinic had been put in isolation, as well as 24 patients who had contacted the clinic's director in recent days, who was diagnosed with coronavirus. In addition, two members of his family have also been placed in isolation.
"Although everyone faces a different degree of risk – small, medium to high, given the intensity of their contact with the infected doctor, we believe that nonetheless this measure should be taken", Minister Filipce said.
In addition, hundreds of others were also subjected to a 14-day isolation at their homes, as they all attended the conference at which the sick doctor was present.
The weekend conference was attended by 103 people and all of them remain confined in their homes while being monitored, the Health Minister said, adding that there were also three Greek visitors to the conference, for whom he had personally briefed his Greek counterpart.
Filipce also called for the use of official sources, as spreading false news created unnecessary panic.
The Minister of Health did not hide his disappointment with the doctor's behavior, announcing that he would be fired after the elections, as legal restrictions applied at the moment.
"Although we had sent out warnings and have been taking precautionary measures for a long time now, what we had to face today was a real disappointment. It is now a pre-election period and therefore he cannot be dismissed, but the issue will be resolved. The entire clinic will be closed for 14 days, but anyone who does not comply with the prescribed measures will be held accountable", Minister Filipce said.
He also added that eight more people were being investigated, including a couple from Bulgaria, a citizen from North Macedonia who came from Singapore and four who came in contact with patients from Debar and a person from Gevgelija, awaiting their results. /ibna