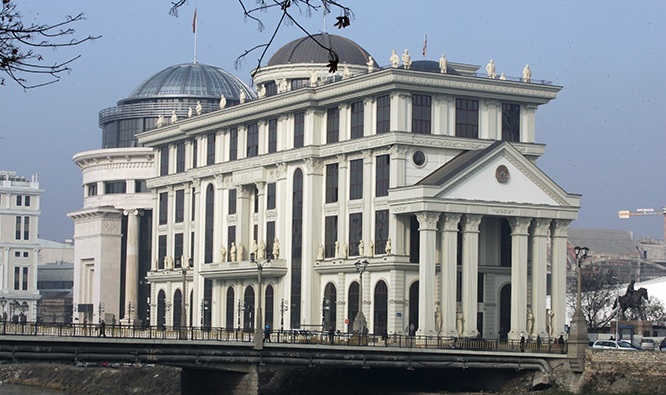 The Ministry of Foreign Affairs of North Macedonia announced that repatriation flights were scheduled on Friday for a total of 160 North Macedonian citizens from Brussels and Paris.
This is the 11th special flight since 27 March, when the Ministry of Internal Affairs set up the first charter flight (Valletta, Malta) to return to the country citizens who were abroad due to the COVID-19 pandemic.
So far, the total number of citizens repatriated via operations carried out by the Ministry of Foreign Affairs and in close cooperation with the General Secretariat of the Government, the Internal Affairs Ministry and the Ministry of Health, amounts to 2,704.
Of them, 1,745 flew with Wizz Air special charter flights; 214 of them with humanitarian escorts, while 526 citizens (located on other continents) via the cooperation with the Ministries of Foreign Affairs of many countries and in coordination with the diplomatic and consular missions of the country. The delegations provided uninterrupted transit through several countries to reach the final destination, including the airports in Sofia, Thessaloniki, Istanbul and Tirana.
The Ministry of Foreign Affairs of North Macedonia expressed its gratitude for the solidarity and cooperation exhibited by every state that helped the citizens of the country, including the Government of Bulgaria for today's transfer of 35 North Macedonian citizens from Abu Dhabi to Sofia.
In this context, with flights to Belgium and France and in cooperation with the embassies of these countries in North Macedonia, 71 foreigners managed today to return to their countries, as announced by the Ministry of Foreign Affairs of North Macedonia, with the Ministry underlining its continuous efforts for the safe return of the North Macedonian citizens stranded abroad. /ibna