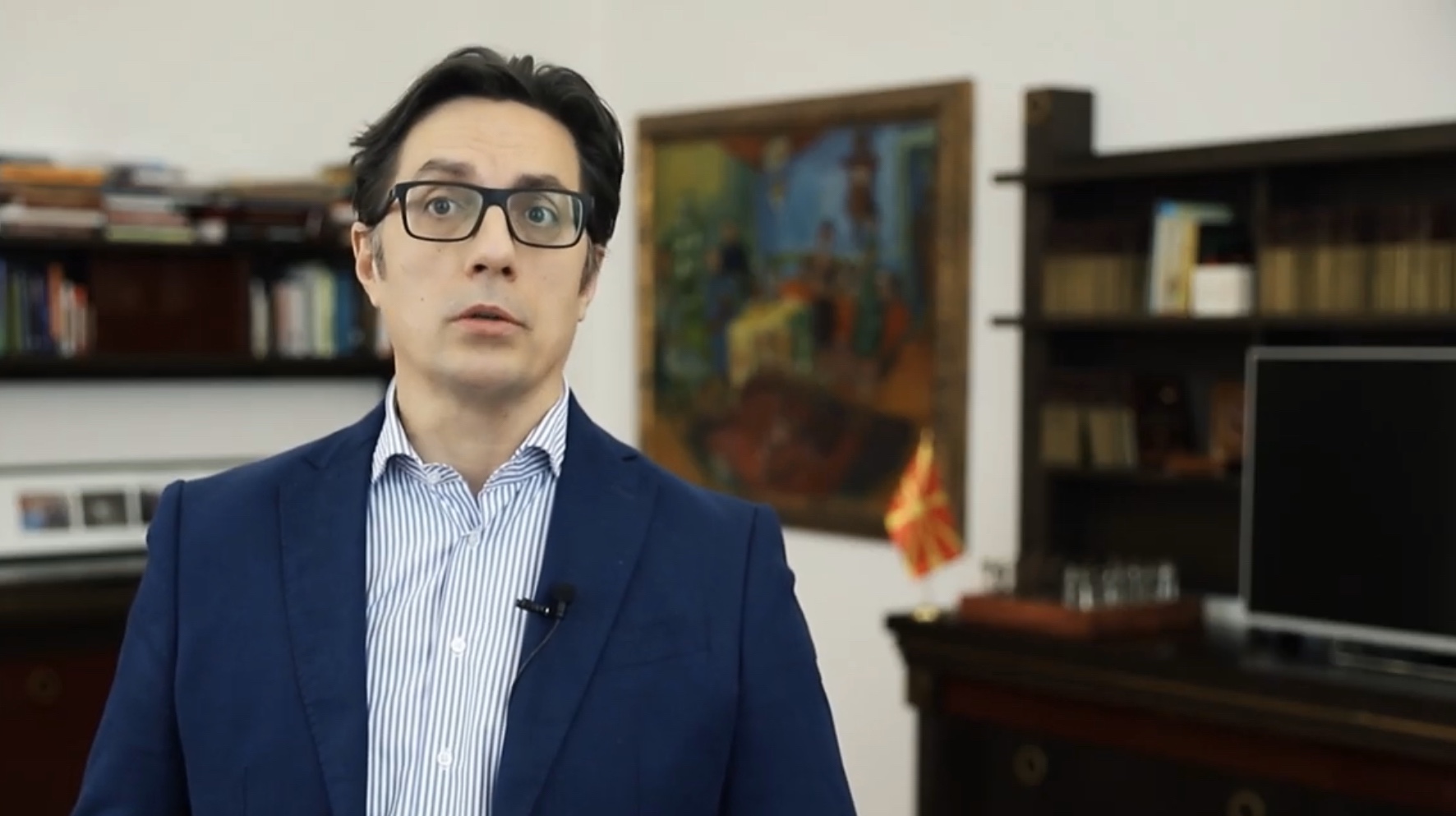 Following the 12 new COVID-19 cases confirmed in the last 24 hours in North Macedonia, up until today at 12:00 the total number of outbreaks stood at 148.
On Monday, President of North Macedonia Stevo Pendarovski addressed the citizens regarding the protection against coronavirus and the ways to tackle the impact of the spread of COVID-19.
In his message, the North Macedonian President noted that self-isolation constituted the best preventive measure against COVID-19, urging citizens to help the weak and the elderly.
Pendarovski underlined that he understood citizens' concerns over the bad news and the extension of restrictive measures.
"We've been through a lot of hardships in the last 20 years; but to be honest, we've never had to face such a deadly opponent before", Pendarovski stated, adding that "a few days ago we declared for the first time a state of emergency and yesterday, for the first time again, we introduced a lockdown across the country, with the police and the army controlling who goes in and who goes out of each agglomeration".
"Doctors and nurses, soldiers, police officers and volunteers are working on a daily basis. Trade, transport, and service workers, who must remain at work despite the critical situation, contribute significantly in maintaining stability", the President of North Macedonia continued.
He went on to explain that "while the whole world is looking for a vaccine and a cure, self-isolation is the best prevention against the virus", to add that he knew it was difficult for citizens but "we must save our lives and help the sick and the elderly".
"We have no choice but to endure! Please do not lose your hope; all together, we will make it!" Stevo Pendarovski concluded. /ibna