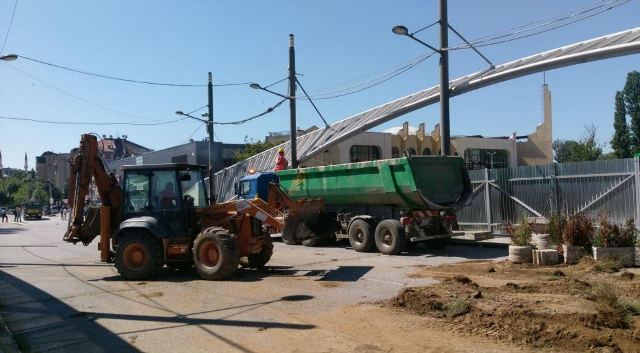 The last barricade, placed in 2011, has been removed this weekend from northern Mitrovica. With the help of heavy vehicles, authorities have removed the barrier which separated the bridge on Iber River.
Local councilman of northern Mitrovica, Nexhat Uglanin declared that the lifting of the barrier was part of the agreement between mayors of southern and northern Mitrovica, Goran Rakic and Agim Bahtiri, reached a month ago.
Happy with this act, mayor of southern Mitrovica, Agim Bahtiri declared that this situation in the city is heading to normalization. He said that the city of Mitrovica has no barricades and that the removal of these barricades is being done in the framework of the agreements reached during the talks for the normalization of relations between Pristina and Belgrade in Brussels.
"The structures which were guarding the barrier have been removed too, but we're still working to return Albanians in the northern part and Serbs in the southern part, in order for this to be one city", Bahtiri said.
The removal of the barricade is a positive development, as it has been done upon the incentive of the citizens, declared minister for Dialogue in the government of Kosovo, Edita Tahiri.
Tahiri added that the removal of the barricade will enable free movement for the citizens and better relations between the communities.
Barricades in the north were placed by local Serbs more than 5 years ago, in July 2011, to oppose the operation of the Special Forces of Kosovo to take the northern border crossing points under control. /balkaneu.com/