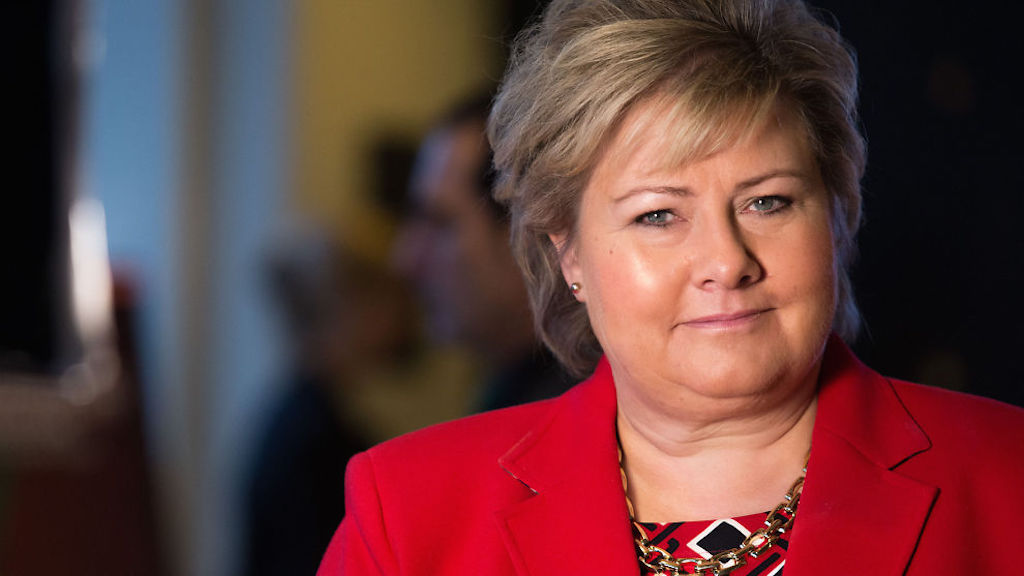 Both Serbia and Kosovo would get much benefits from normalising their relations; the current situation creates instability in the whole region and pushes backwards the two sides, said Norwegian prime minister, Erna Solberg ahead of her visit to Belgrade today.
The sustainable resolution of the Kosovo issue would provide better standard of living and more opportunities for the citizens of Kosovo and Serbia, Solberg said in an interview with Politika daily.
"The commitments which have been agreed should be implemented, of course; however, some of them are differently interpreted in Serbia and Kosovo. Therefore, it is important to continue negotiations under the auspices of the European Union", she underlined.
According to the Norwegian premier, the model of co-operation which has been established by the Nordic countries following the Second World War could also be possible in the Balkans.
Referring to this model, she recalled that the co-operation had started by introducing the Nordic labour market. Simultaneously, "so called high political issues and conflicts from the past have been avoided in the longer term", Erna Solberg explained.
"We have had focused our attention on how to improve the lives of our peoples in the future. That was the success formula of the Nordic co-operation. I do believe that it could be effective in the Balkans too".
Solberg announced that Norway would continue to assist Serbia in improving social and economic conditions, especially in the poorest parts of the country. Norway will help create conditions for digitalisation and fight against grey economy in Serbia, she went on.
When asked about Telenor's decision to move its business from Serbia, the Norwegian PM said that that company will leave the whole South-Eastern Europe. "And that is because somebody else wanted to purchase our business. And the price was fine", Solberg explained.
"This is, actually, very concrete indicator that people have confidence in this region", she concluded.
Last month, Telenor Group said it had entered into an agreement to sell 100% of the Serbia-based Telenor Banka to the Czech-based investment group PPF Group.
This was the part of a wider deal to buy the mobile operator group's assets across the region…. / IBNA