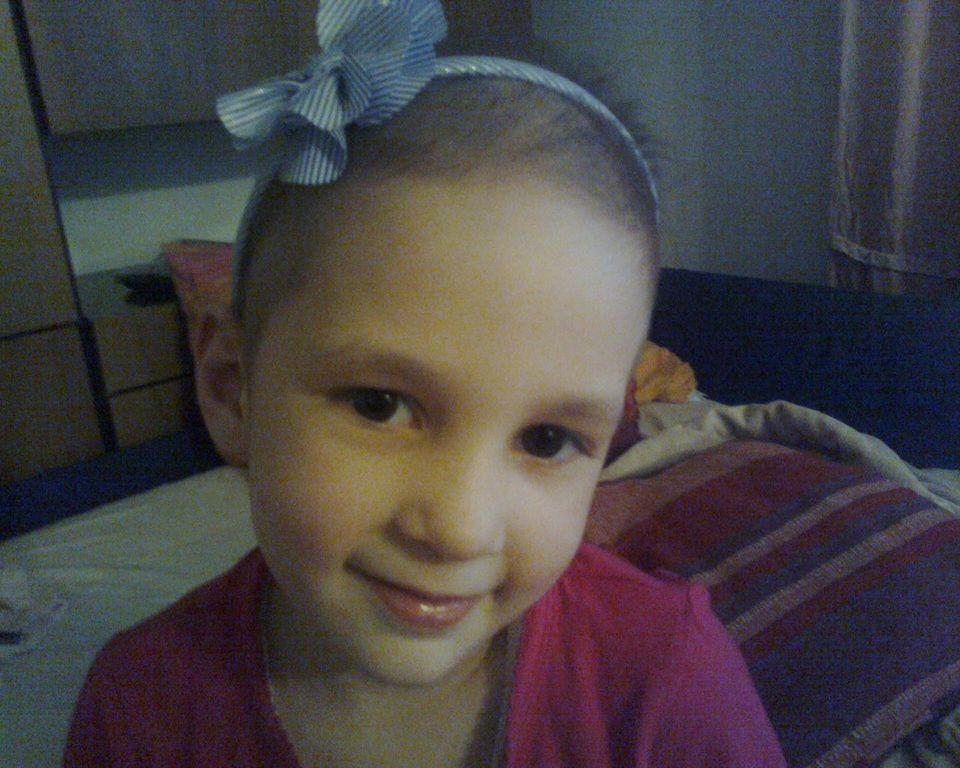 By Natasa Radic – Zagreb
It was a heartbreaking story; Nora Situm, a bright, smart 5-year old girl diagnosed with the  lymphoblastic leukemia needed to receive a medial treatment in the US and in early February tens of thousands of people in Croatia collected money and managed to raise enough of it for Nora to travel to the US and receive the life saving treatment in Children's Hospital in Philadelphia.
Nora united the entire country; people from all walks of life posted their "Nora u srcu" – Nora in our hearts – messages, prayed and gave the money so that the little girl can be saced.
"Nora Situm is 5 years and 8 months old. She is one special and very unusual human being. Those who know her will confirm this. And those who don't know her…well, I think you should meet her" – this is what Nora's mother Djana posted n Facebook, starting the group that was informing the people about Nora's illness, therapy she was receiving and the results. The little girl was struggling for her life. As money was needed in order to continue with the experimental treatment – the initial cost was 575 thousand USD, later raised for additional 260 thousand USD – people of the country gathered and have as much as they could. Celebrities, politicians, sportsmen, business people…they all contributed and the funds were quickly there. It was a great moment and the entire Croatia felt positive showing its human and humanitarian side.
Nora went to the US with her family, but she passed away without receiving the needed therapy as she was too weak. The hospital in the US expressed their regret explaining that she was not in the condition to receive the treatment yet.
"We are very sorry for the loss of Nora Situm, and express our deepest sympathies to her parents, family, and many friends and supporters in Croatia," the hospital said in a statement. "During the time Nora was in our care we were in awe of the tremendous courage and spirit displayed by her and her parents."
The girl who united Croatia, Brave Little Lion, as she was called, was laid to rest on Saturday, March 30th in Zadar. People all over Croatia respected the wishes of her family and lit the candles at their windows to remember the little girl whose story did not have the happy ending
Photo rtl.hr