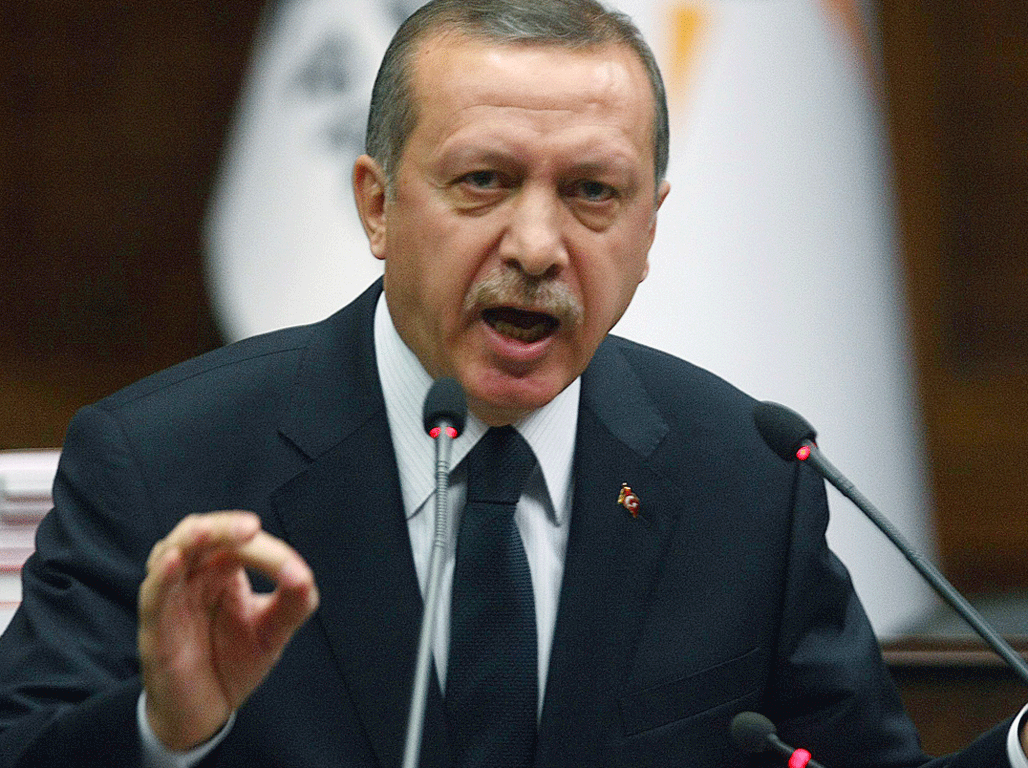 By Christos Meliopoulos – Nicosia
Turkish Prime Minister Erdogan has sent chills down the spine of Cypriots and Greeks by reminding everyone in no uncertain terms what he really thinks of Cyprus, even now that the effort to bring all involved parties to the reunification talks table is well under way.
"There is no country called Cyprus," Recep Tayyip Erdogan told a stunned audience in Poland. He spoke of a "local administration in southern Cyprus" disputing the EU decision to accept the island as a member country.
He also pointed to the presence of the UN peacekeeping force, saying that "absolutely no country within the EU should be facing security problems", concluding that the Cypriot entry was down to political reasons. Mr Erdogan conveniently omitted any reference to his country's role in creating and preserving this security problem.
Apart from the dismay and official responses coming from Nicosia and Athens, Mr Erdogan got told off by a Turkish commentator writing in Yeni Düzen newspaper. The article with the title "A country called Cyprus" states the obvious: "If he says there is no country called Cyprus, then he should be asked what he is doing there. 'In a country called Cyprus, what business do 40,000 of your soldiers have? Why is your flag flying in every corner? Who are you to say, when the Varosha issue comes up, as if you were the owner of the land that you would not give an inch of it back?'"
The same article also predicts that Turkey will resort to intense diplomatic activity with the aim of upgrading the pseudo-state of the north once the current "last experiment" with the settlement negotiations expires, sometime around March. This prediction was soon echoed by another Turkish newspaper which referred to an alternative Turkish Plan B. This plan is said to be based on a two-state solution scenario, which for many Cypriot commentators actually makes it Turkey's Plan A.
In the meantime, the leader of the Turkish Cypriots Dervis Eroglu said that on his side's agenda the solution is based on creating a bizonal, bicommunal partnership state based on political equality. He avoided the question on the Plan B and he laid the bare the chasm between the two sides by saying that he doesn't consider a joint statement with President Anastasiades as necessary for their talks to start. He also rejected the Cypriot president's recent personal criticism of him, essentially accusing Mr Anastasiades of lack of respect.
No wonder then that the initial expectations and secret hopes over the new reunification process have started to wane in Cyprus. Nevertheless, the two negotiators, Andreas Mavrogiannis and Osman Ertug, carry on with their duties, which seem all the more heavy in these last few weeks since they seem to be trying to bridge an ever widening gap.