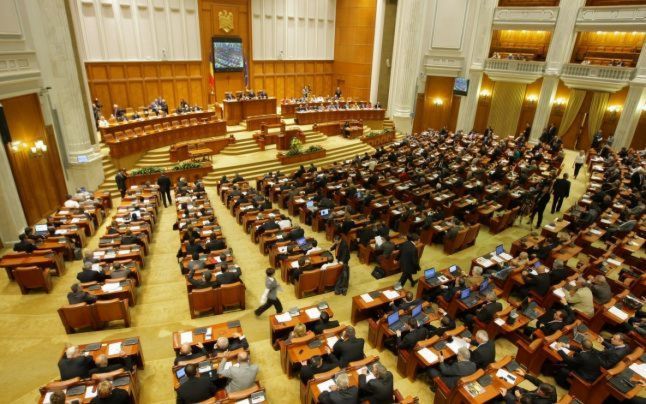 PSD, certain the motion will pass
PNL will refrain from voting
PM Grindeanu and Liviu Dragnea started talks with other parties seeking their support for the upcoming non-confidence vote in Parliament on Wednesday.
PM Sorin Grindeanu and the Government's secretary general, Victor Ponta, have met UDMR leaders on Monday morning. Political sources told the media that their meeting lasted about an hour. They will allegedly have another meeting with the representatives of the national minorities as well.
UDMR has announced in Cluj on Saturday that it will come to a decision about endorsing Grindeanu Gov't or PSD on Wednesday, before the vote in Parliament and that they will have meetings with both camps until then.
On the other side, the Senate Speaker Calin Popescu Tariceanu, ALDE chairman confirmed that they also had a meeting with UDMR on Monday. "I can confirm. We had exploratory discussions with UDMR. The debates will go on today and tomorrow and as we advance in talks, we will keep you posted," Tariceanu said.
On the other hand, the leader of the Social Democrat senators, Mihai Fifor stated on Monday that, in his view, the motion of censure filed by PSD-ALDE against the Grindeanu Cabinet will pass on Wednesday and that president Klaus Iohannis will still name a prime minister from PSD-ALDE.
"The motion of censure will pass on Wednesday and after that we hope to get back to normality, meaning to a country which is legitimately governed by a Government and a prime minister to be designated, according to the Constitution, based on the proposal of the parliamentary majority and, of course, by a Government voted in Parliament (….)," Fifor said.
At the same time, he voiced conviction that President Iohannis will still name a PM from PSD-ALDE.
"The parliamentary majority hasn't changed at all. The Constitution is the same, so all conditions are met that a proposal for PM from the PSD-ALDE parliamentary majority should be accepted by President Klaus Iohannis," the leader of the SocDem senators added.
As for the National Liberal Party, it had its first Executive Bureau meeting on Monday after the weekend congress and decided that the Liberal senators and deputies will attend the sitting during the motion of censure, but they will not cast their votes, as Liberal chairman Ludovic Orban announced./IBNA
Source: romaniajournal.ro