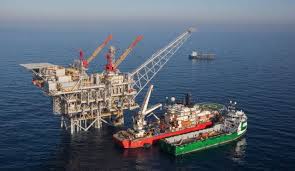 Review Hari Stefanatos
The creation of a land gas liquefaction terminal in Cyprus is an expensive option, which requires the discovery of large quantities, said general director of Noble Energy in Cyprus, John Tomic.
According to him, at this time there hasn't been found enough natural gas in the Cypriot EEZ for an onshore terminal and the most interesting option are the peripheral pipelines.
Speaking at the conference of "Economist" in Nicosia, Tomic said that Noble is planning additional drilling in 2015 and did not rule out the possibility of finding more quantities of natural gas in Cyprus, both from Noble, and from other companies.