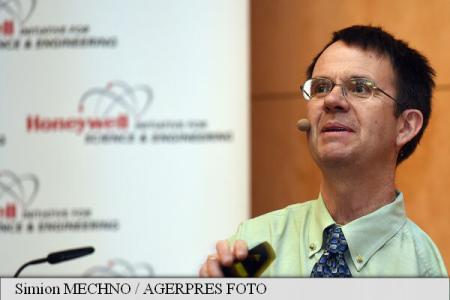 Bucharest, November 13, 2015/Independent Balkan News Agency
By Irina Stoica
A winner of the Nobel Prize in Physics has come to Bucharest to encourage Romania's future engineers. "Technical studies can be very romantic", Eric Cornell says. The reputed physicist believes that passion is the path to great discoveries and some Romanian students have this essential quality.
However, they lack of opportunity and encouragement not to leave Romania. According to Eric Cornell, a spark of brilliance plus enthusiasm equals first step to a Nobel Prize. "I'm not gifted enough so I can pick a brilliant mind out of the crowd, but I've seen many passionate students that could certainly be awarded the Nobel prize at some point. It's all a
combination of luck, practice and opportunities", Cornell said.
The physician believes that native talents could be stopped from choosing emigration if they really felt encouraged. "Most of them would rather stay in Romania, where all their friends and family live. I believe it's important to offer these talented students a ray of hope. They must somehow have some kind of insurance that they can become part of a professional community, that opportunities really exist for them", Cornell added.
Eric Cornell was awarded the Nobel Prize for Physics in 2010. He visited Romania as part of an initiative for science and engineering, in order to offer guidance for young researchers.