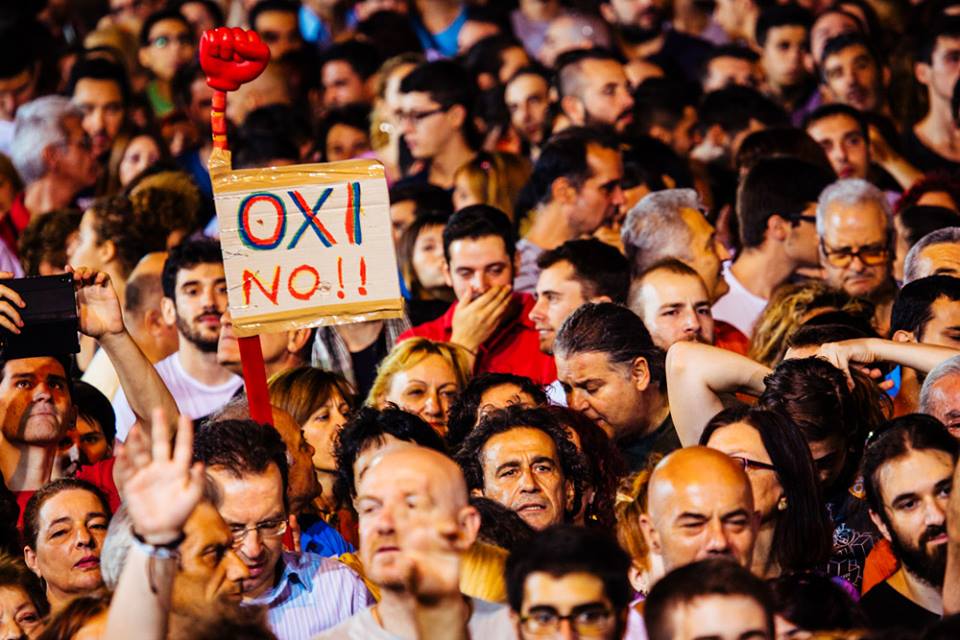 Athens, July 6, 2015/ Independent Balkan News Agency
By Zacharias Petrou
The "No" camp scored a landsilde victory in Sunday's referendum in Greece on the approval or not of the measures proposed by the country's creditors in exchange for bailout cash.
More than 3.4 million Greek citizens disapproved the set of reforms and austerity measures Greece was offered. With 97.7% of the votes counted, the "No" vote received 61.3 pct and the "Yes" camp managed to secure 38.7%.
The result is a personal triumph of Prime Minister Alexis Tsipras who took the risk of calling a polarizing referendum in order to strengthen his negotiating position vis a vis creditors. However, Greece now faces crashing out of the Eurozone if its European Union partners and the International Monetary Fund do not offer it fresh aid on terms the Greek coalition government of radical leftists and right-wing nationalists can agree to.
Addressing the nation after the historic victory which was celebrated by jubilant Greeks in the Athens city center, Alexis Tsipras said that Greece "has proved that democracy cannot be blackmailed." He added that "Greece has made a brave choice and one which will change the debate in Europe".
"I understand that votors have not given me a mandate against Europe, but a mandate for a sustainable future." He warned, though, that there would be "no easy solutions".
Immediately after the result, main opposition New Democracy leader Antonis Samaras resigned. Samaras will therefore not take part in a meeting of Greek political party leaders which Tsipras called late on Sunday and will be held Monday morning (10:00 AM). The summit will be chaired by Hellenic Republic President Prokopis Pavlopoulos in an attempt to find common ground before talks with creditors resume in Brussels between Greece and creditor institutions.
German Chancellor Angela Merkel and French President Francois Hollande agreed to urgently meet on Monday to discuss the Greek crisis. The pair also decided to call a European Summit of leaders on Tuesday in which it is thought Greece will be issued an ultimatum to either agree to a reform package or prepare to exit the common currency.
A German government spokesman said the chancellor and president also agreed that the referendum result should be respected, according to a report by Reuters.
The European Commission issued a statement, saying it "takes note of and respects the result of the referendum in Greece". It also reveals that Jean-Claude Juncker is speaking with all eurozone leaders, and other key figures in Europe.
Crucially, focus is also now on the European Central Bank and what it will do about the €89 billion of emergency liquidity assistance it has been using to keep Greek banks afloat. Bank holiday and capital controls have been imposed on Greek banks for one week. They will continue to apply until Greece can reach a deal with its creditors securing bailout funds.