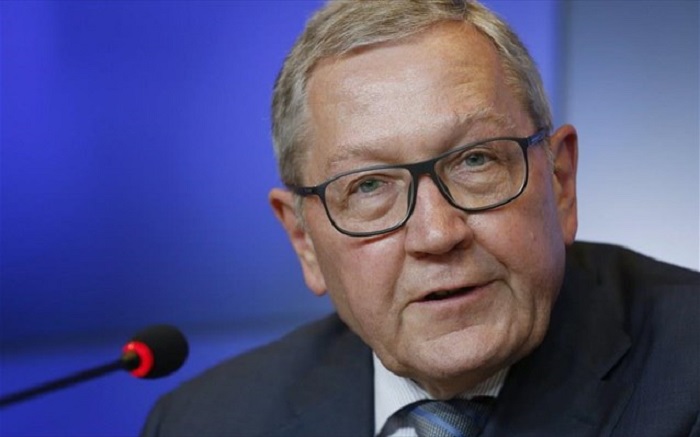 The precautionary credit line is not necessary and no additional fiscal measures will be needed, according to ESM chief Klaus Regling.
Speaking at Greek television network SKAI, he noted that "everything is in the right place and we have done this with a fiscal overexertion in the last two years. Up to 2020, the financial package has already been decided. So the people will see the opposite of what has happened in recent years".
The head of the European mechanism predicted that there would be positive budgetary developments and added: "I think it is important to reduce tax rates and strengthen the potential for growth".
Tax reduction
"Based on predictions that are very close to the government's predictions, if the measures decided so far, including those in 2019, are implemented, then there will be a possibility of tax cuts", he continued.
Regarding which taxes can be reduced, he said that "this is why discussions are taking place":
"Some decisions have already been taken. I am optimistic on the basis of today's forecasts. We need to know, of course, that this can change, the global economy can change, there are always external factors that Greece does not control. But based on what we know so far, we do not need to make additional budgetary decisions that are difficult. On the contrary, we need to take growth measures".
Relinging also said he hopes "the old habits will not return", which led Greece "in very difficult situations that required a tough adjustment".
He was optimistic that Greece would be out of the program in August, as "progress has been made recently in the implementation of the program and the continuation of reforms".
He clarified that there are always risks, but he added that the markets are stable at the moment./ΙΒΝΑ