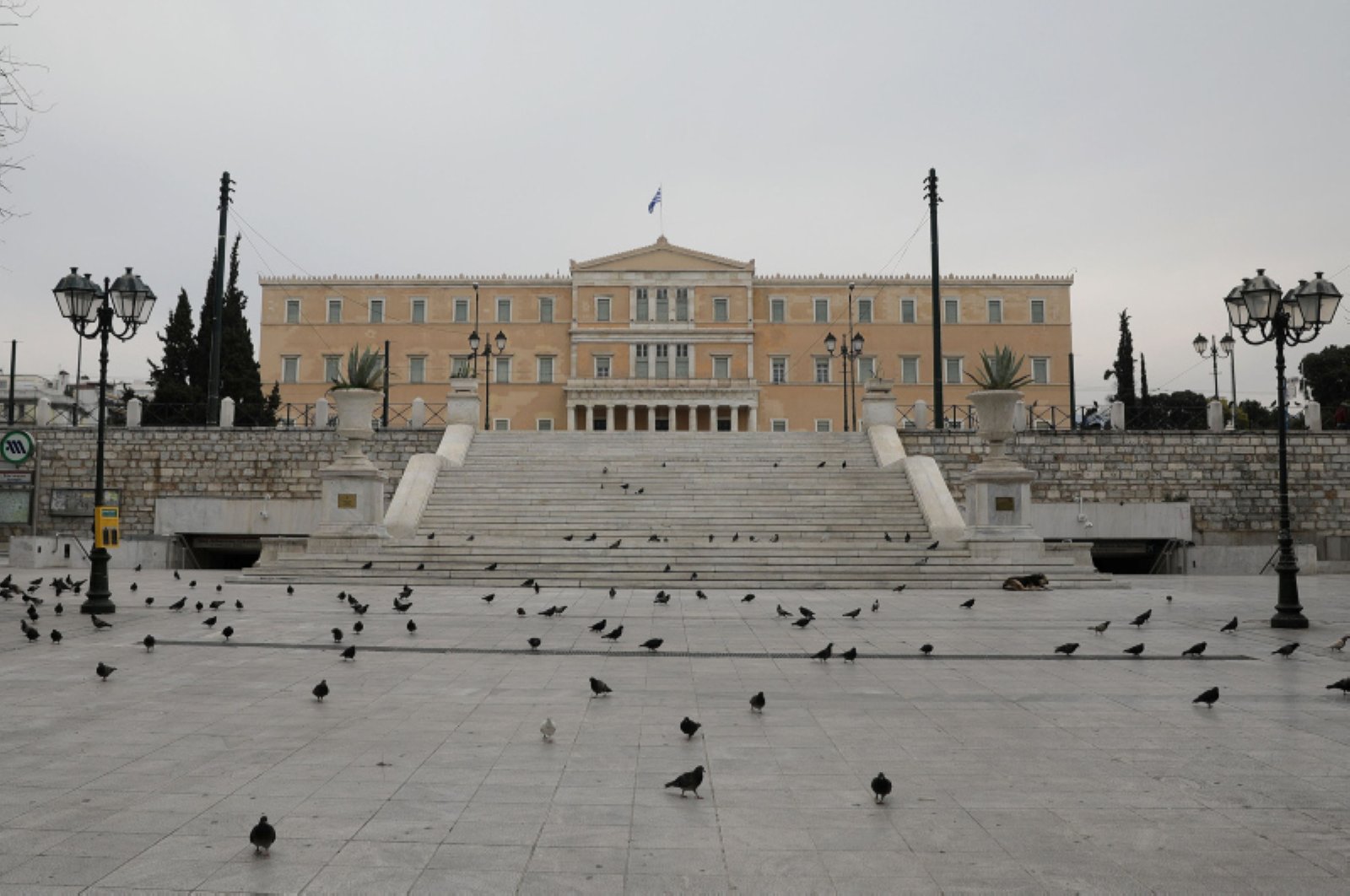 As Athens awaited the results of a crucial Eurogroup meeting discussing the bloc's response to the economic impact of coronavirus, Greece's Health Ministry announced 77 newly confirmed coronavirus cases in the country on Tuesday. The total number of people who have contracted the virus in Greece now stands at 1832.
Despite the relatively low rate with which the virus appears to be spreading in Greece, restrictions on movement and other emergency measures adopted by the government are not expected to begin being lifted at least before the end of April.
Deaths climbed to 81, as two more patients passed away on Tuesday. The deceased – mostly male – had an average age of 74, while the vast majority (88%) faced underlying health problems and/or were over 70 years old.
According to the ministry, ninety patients are now in intensive care, with an average age of 65. The vast majority are male, while 71% face underlying health problems and/or are over 70 years old.
To date, over 28,580 tests for coronavirus have been carried out it Greece.
On World Health Day, Prime Minister Kyriacos Mitsotakis took to twitter to thank medical and nursing staff, who he called the "heroes behind the masks", for their difficult fight against the coronavirus.
Hellenic Republic President Katerina Sakellaropoulou also posted a video on social media, hailing the efforts of scientists, researchers, doctors, nurses and paramedics battling the pandemic.
Professor Sotiris Tsiodras, who heads the ministry group of experts tasked with fighting the health crisis, said the road to lifting lockdown orders and restrictions on movement "will be a marathon".
He added that this could be a gradual process with multiple phases and explained that internationally, countries are in different phases in the cycle of the pandemic. The professor went on to say that, going forward, the need may arise to lift and re-impose certain measures when necessary.
Meanwhile, the Civil Protection ministry said lifting of measures in Greece may be discussed after 27 April, provided everything has gone well, and only on the advice of medical experts.
Donations from businesses, organizations and individuals are being made to the National Health System since the coronavirus broke out in Greece.
On Tuesday, the Stavros Niarchos Foundation (SNF) announced a major new initiative which aims to help address the impacts of the pandemic.
SNF has provided an immediate grant of $3 million to The Rockefeller University to support round-the-clock research related to COVID-19, as well as special initiatives focusing on the evolving situation in Greece./ibna