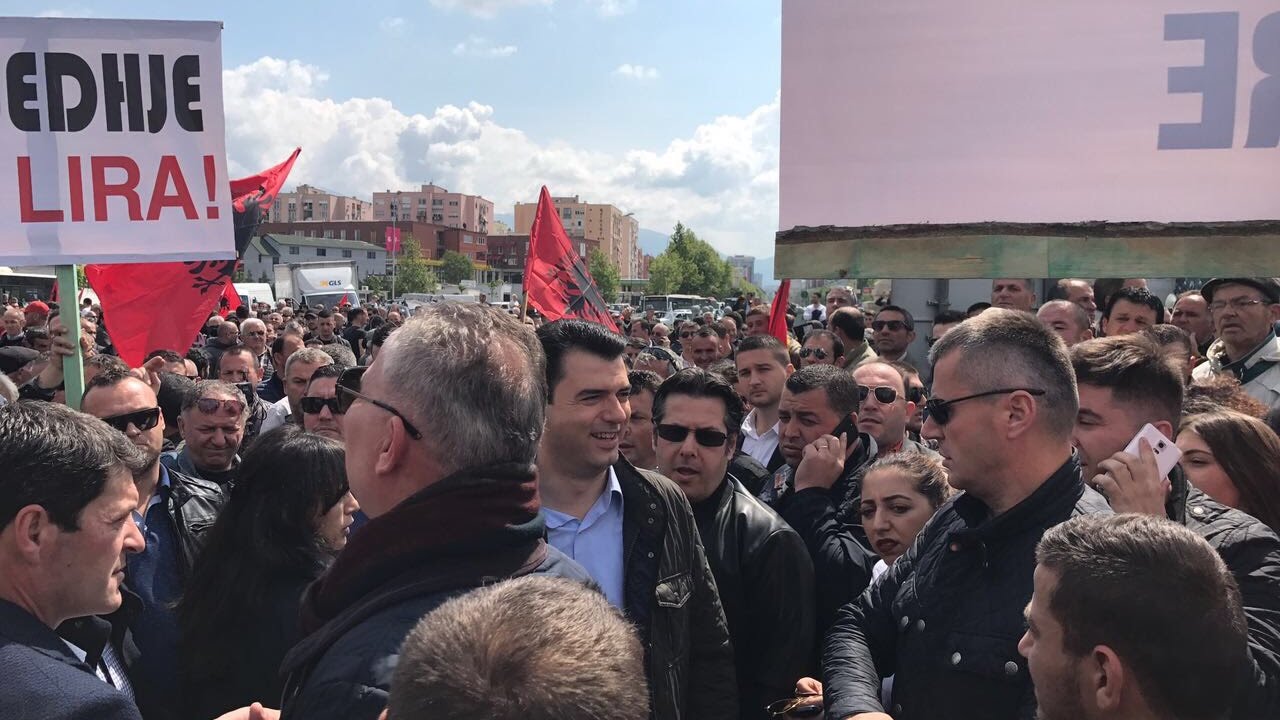 After the European Union, it now looks like the US is also trying to be involved in finding a solution about the recent aggravated political situation in Albania. US officials meet opposition leaders
While political sides in the country have issued no signs of dialogue to solve the political crisis in the country, the international community has decided to intensify its efforts. This time, it's the US officials who are intensifying their efforts about a possible solution to the situation following the recent active engagement of the European Union. A week ago, the EU sent a delegation of six MEPs to Tirana, who issued a statement regarding the political developments in Albania. Meanwhile, yesterday, it was the US representative in Tirana who held meetings with the two leaders of the Albanian opposition.
Thus, the US ambassador to Tirana, Leyla Moses-Ones has initially met with the leader of the Democratic Party, Lulzim Basha. This meeting was held a day after the opposition held a protest in front of Parliament and declared that protests will not stop. Afterwards, the US diplomat also had a meeting with the leader of the Socialist Movement for Integration, Monika Kryemadhi. These meetings are believed to have lasted over an hour, while the recent political developments in the country were at the focus of these meetings.
The political crisis which has engulfed the country has also been reflected on foreign media too, while numerous EU officials have issued statements regarding the situation in Albania.
Meanwhile, let us not forget the statement issued by the US embassy to Tirana following the decision taken by the opposition to boycott parliament.
"A healthy democracy requires an opposition that operates constructively within constitutional institutions. Threats by the Democratic Party, the Socialist Movement for Integration, and other opposition parties to abandon their mandates in Parliament undermine the basic principles of democracy and subvert the important progress Albania has achieved on rule of law and responsible governance. The United States calls on all MPs to rise above the political fray, reject calls to abandon their mandates, and defend the ideals and principles central to any vibrant democracy. If you fail to do your job, you fail the people you are privileged to serve", was the stance taken by the US embassy to Tirana.