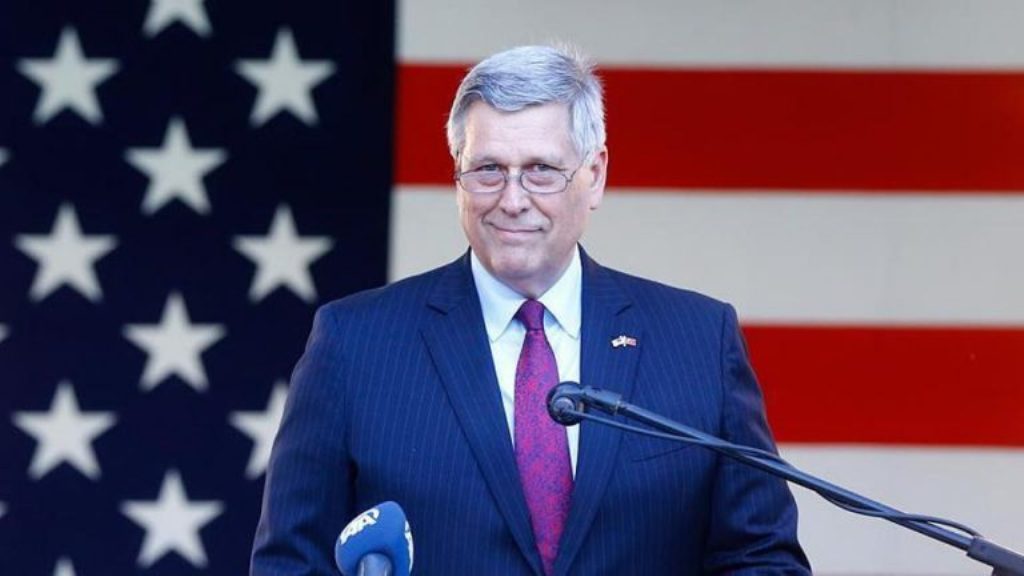 US ambassador to Pristina, Philip Kosnett today declared that no selective justice should be applied in Kosovo.  He said that everyone must be equal in front of the law.
"By embracing equality for all citizens of Kosovo, the country secures a future, where nobody is above the law and nobody is denied of their rights", ambassador Kosnett said.
The US diplomat has also criticized nepotism that exists in the administration.
"There are many cases in the country where people are hired not because of their skills, but because they have family ties", he said.
Kosnett also said that rule of law enables a better future for everyone.
"Rule of law and accountability will offer Kosovo a better future, where people succeed thanks to their skill and where nobody is above the law". /ibna/