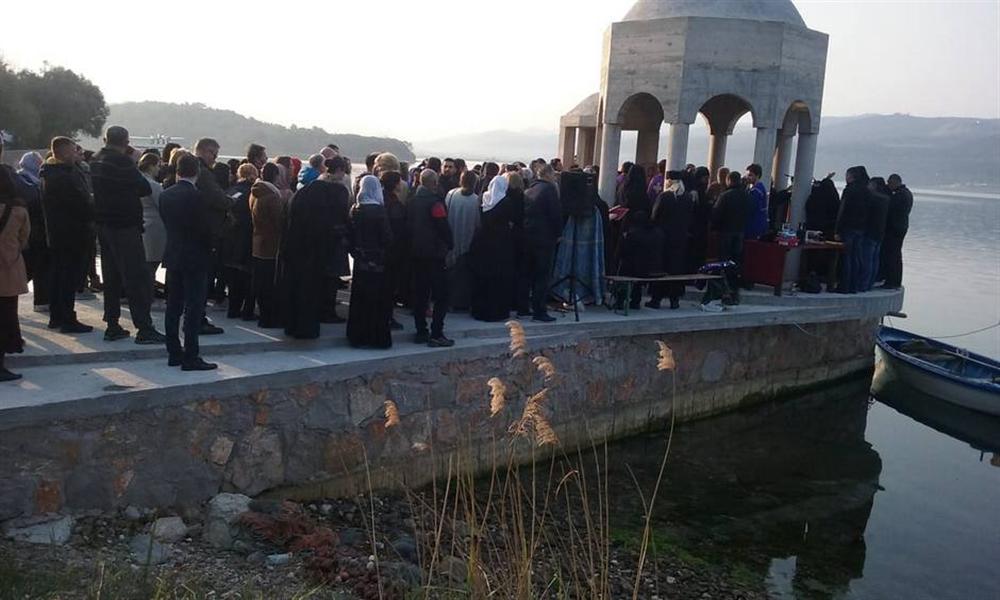 "The law and the Constitution in Montenegro are equal for everybody, and as no citizen can act contrary to the law, nobody in this country and even the Church can do that", said Montenegro Prime Minister Duško Marković regarding the religious sites on Rumija and Prevlaka Miholjska.
"There is no citizen who can act contrary to the law and the procedure. No one in this country can do it, even if it is the Church. That is my position. The government will act according to the law, which is equal for everybody – for Prime Minister Duško Marković and for everyone else in this country", Marković said.
The Montenegro Prime Minister, however, did not answer the question as to whether and when the structures in Rumia and Prevlaka Miholjska would be demolished. The Montenegro officials said that religious sites in Rumija and Prevlaka Miholjska do not have valid documentation and must be demolished. The Orthodox Church asked for more time to complete the documentation on the baptistery on the sea, on Prevlaka Miholjska.
Recently, the police tried to secure the approach to the site for the demolition team but citizens and opposition leaders gathered in the front of the baptistery and prevented the operation. Police officers were on the site for several hours and then withdrew.
The Police Directorate announced that the police withdrew from providing assistance to the construction inspector, "because it was estimated that the assistance would be inadequate and, due to the position of a large number of citizens gathered in a small area, there was the danger that some of them would fall from the baptistery and ponte".
A few days after the event, the legal representative of the Church, attorney Dejan Vukšić, filed a criminal complaint against an "unnamed officer from the Police Directorate" to the Kotor prosecutor's office, regarding the action of the officials of the institution on Miholjska prevlaka.
The explanation of the complaint states that the conduct of the police, which for unknown reasons chose to lay siege to the Church property, contains elements of a crime. Vukšić notes that police actions violated the rights of citizens who attended the religious ceremony./ibna