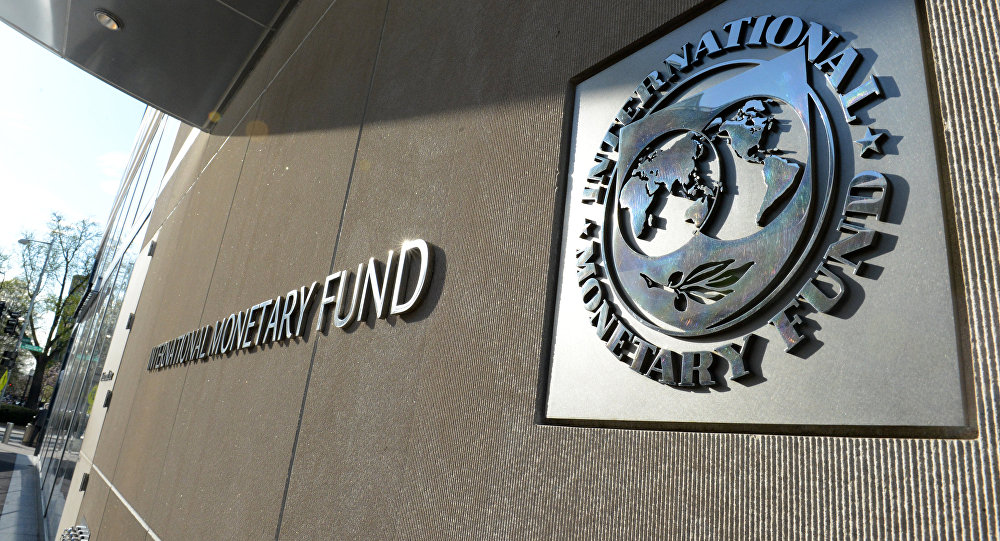 The Director of the International Monetary Fund made clear on Thursday that the Fund is not demanding Greece implements fresh austerity measures.
Speaking at a press conference in Washington D.C. ahead of the IMF/World Bank annual autumn meetings, Lagarde dismissed widespread speculation that fresh austerity is on the cards in Greece after the Fund forecast that the Greek primary surplus in 2018 will be at 2.2 percent of gross domestic product – significantly lower than the 3.5 percent predicted by European institutions.
Lagarde acknowledged that "there has been a lot of work done over the years and huge efforts consented by the Greek people". She also pointed out that the parties involved in the Greek bailout have "agreed to a program that is obviously subject to the debt restructuring that we have always consistently indicated as necessary".
The IMF chief went on to say that "we are not asking for any new measure, whatsoever, and we will simple be attentive to compliance with the commitments made by the Greek authorities […] we'll continue discussions with the European partners, and the Greek authorities, and members of the 'quadriga' to see that debt sustainability is arrived at and what measures will be necessary in the process."
Earlier this week, Greek media reports suggested that the Syriza – ANEL government could be about to enter into an unofficial pre-election period in 2018 as the latest IMF projections would significantly damage the government's political narrative which focuses on a "clean exit" from the bailout program in August 2018.
Lagarde moved to quash rumors that the IMF will demand pension cuts and tax increases scheduled for 2019 are brought forward a year – on top of possible additional measures to plug the fiscal gap forecast for 2018, as suggested by analysts earlier this week.
Talks
A series of talks have been scheduled to go ahead over the weekend in the US capital that could prove significant for the Greek economic recovery as well as a stated intention by all parties involved to conclude the third program review swiftly.
Alternate Economy Minister Alexandros Haritsis will meet with US investors to discuss the energy, tourism, real estate and technology sectors, the Athens News Agency reports.
Haritsis is part of a delegation of Greek ministers and officials that will follow Prime Minister Tsipras to the United States for his visit with US President Donald Trump. Haritsis and other government officials will meet with IMF and World Bank officials, as well as senior officials of Deutsche Bank, BlackRock, Bank of America, Merill Lynch and JP Morgan.
On Friday, an event organized by JP Morgan will be attended by the Greek officials who will be amongst 600 investors, fund managers and bankers. Euclid Tsakalotos will deliver a speech at the event along with Haritsis./ΙΒΝΑ