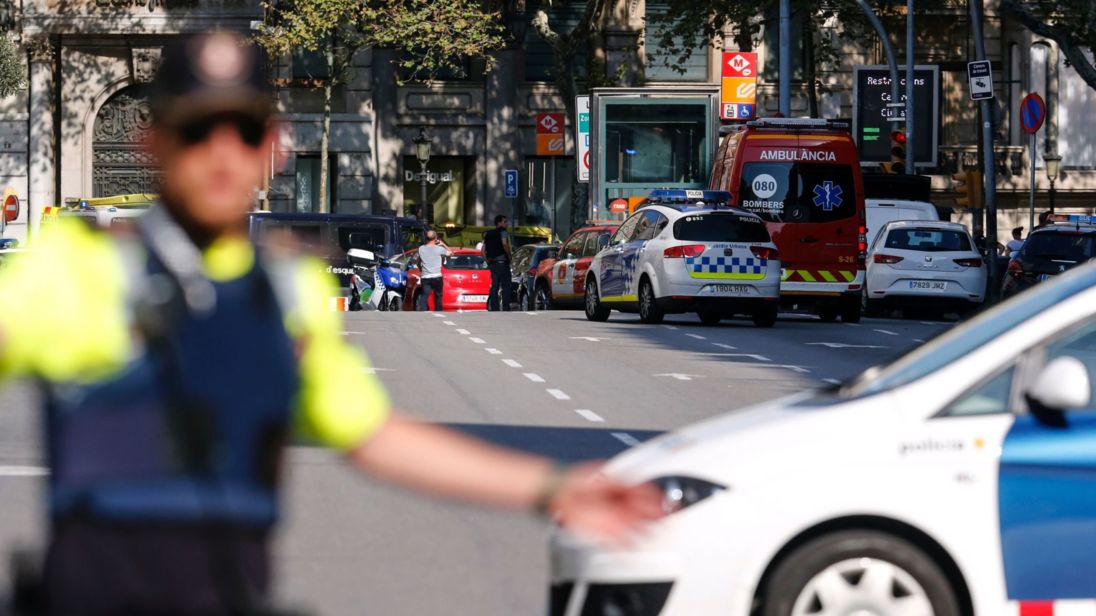 All Cypriot tourists who are in Barcelona on organized trips via travel agencies in Cyprus, are accounted for and are all in good health, the Head of the Cypriot Travel Agencies has informed the Ministry of Foreign Affairs, CNA has learned,  following today's fatal terrorist attacks in Barcelona.
Cypriot citizens who happend to be in the area but have not booked hotels and flights via an agency, are requested to get in touch with the Foreign Ministry. Their relatives who are not in position to locate them for whatever reason, are also asked to inform the Ministry.
The Embassy of Cyprus in Madrid has contacted all Cypriots who reside permanently in Barcelona and so far there has been no information for any of them among the victims.
The Ministry of Foreign Affairs informs all those who have travelled to Barcelona to register at the 'OIKADE' platform for consular assistance (www.oikade.gov.cy) and report any problems they might have and request assistance.
The Ministry, as CNA has learned, has been receiving phone calls from relatives of Cypriots who are in Barcelona and they report that they are all in good health.
The phone numbers for contact are:
Embassy's address:
Paseo de la Castellana 45
4ª y 5ª planta, Izda
28046 Madrid
Spain
Tel numbers + 34 91 57 83 114, +34687753399, email: [email protected]  , website http://www.mfa.gov.cy/embassymadrid
Consul of Cyprus in Barcelona Andres Candomeque Echave-Susteaeta, tel
+34 934140685 and  +619657191, e-mail : [email protected]
In case of an emergency Cypriot citizens can call  +35799660129, or  +35722801000, or +35797775998 (Foreign Ministry).