The discussion during the morning session of the Conference on Cyprus was productive, whereas during the afternoon session there was no progress whatsoever concerning the internal aspects or the procedure, the President of the Republic of Cyprus, Nicos Anastasiades, said last night.
In his remarks to reporters after the conclusion of the proceedings of the second day of the Conference on Cyprus, in Crans-Montana, Switzerland, when asked what was the outcome of the Conference's second day, the President of the Republic said that "there was a productive discussion" during the morning session.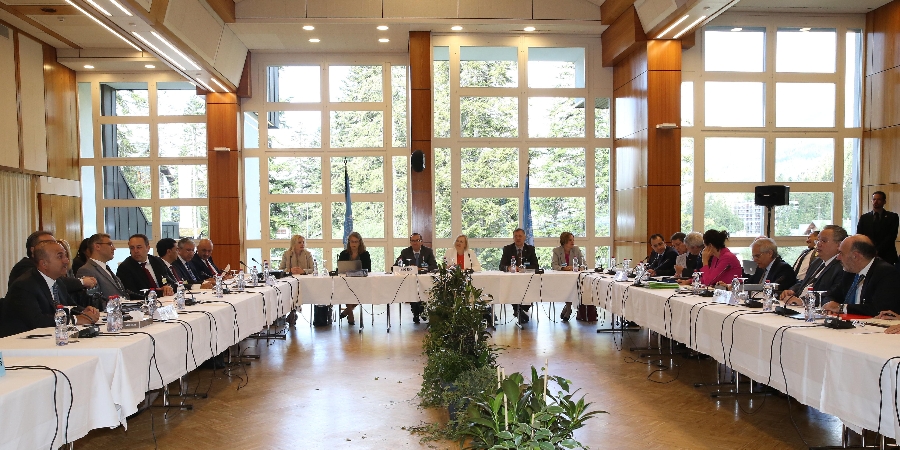 "I ought to say that during the one in the afternoon there was no progress whatsoever concerning the internal aspects or even the procedure. Consequently, we will continue tomorrow with the meeting that we have separately, each one of the two leaders, with Mr Eide, but also, subsequently, with the UN Secretary General at 10.30 am".
Responding to a question whether there was any differentiation to the (Turkish Foreign Minister) Cavusoglu proposal in the afternoon, the President of the Republic said "no, there wasn't any differentiation. What is seems to be implied is that if there is progress on the five chapters he will see what he can do through the proposal. And I said, so that we don't say more, it will be good to know what the real intention is, so that we can see what we can and to what extent we can be in a position to negotiate further the five chapters".
Asked whether they are seeking a common ground on this issue, the President said "precisely".
Asked to say if the Turks kept insisting yesterday as well about the issue of the four freedoms (for the citizens of Turkey), the President said "it was raised. But in any case, I don't think this concerns the priority, at least as far as the bi-communal dialogue is concerned. Of more interest is what concerns the Greek Cypriots and the Turkish Cypriots and not what concerns Turkey".
In response to an observation by a reporter that there is an impression that there was a crisis in the negotiations, a complication, the President said: "no crisis; an entanglement in the sense that a procedure must be found to discuss, on the one hand, the subject that we are here for and is considered the most important, which comprises the issues of security, guarantees, and withdrawal of troops; in parallel, of course, the internal issues or the issues that are pending, will be discussed".
Asked whether this procedure was found, the President said "not yet."/IBNA
Photo: pio.gov.cy