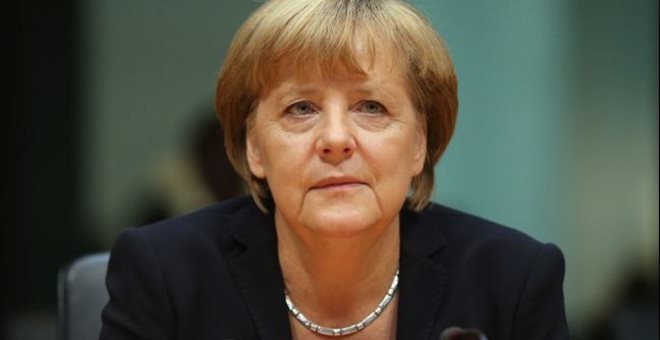 Athens, February 4, 2015/ Independent Balkan News Agency
By Spiros Sideris
"I do not want to comment on everything that is written every day. It is clear that the Greek government is still working on its position. This is more than understandable, if one takes into consideration that there are only a few days that this government has taken over", said German Chancellor Angela Merkel when was invited to comment on the statements of Finance Minister Yanis Varoufakis that Athens seeks the exchange of debt and the connection of interest with the country's development.
According to information of the agency Bloolmberg, Merkel is willing to maintain a standby attitude towards Greece until April or May, when Athens will be faced with a more immediate financial need, and therefore Berlin will be in a better bargaining position.
On Thursday, the Greek Finance Ministry will meet with his German counterpart, Wolfgang Schaeuble, said Varoufakis himself, speaking to journalists in Italy. Berlin has yet to confirm the meeting.
It will be the first official meeting of an official of the new Greek government with a German government official.