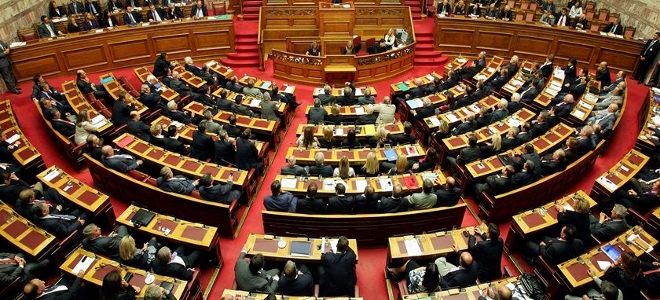 Athens, December 10, 2014 / Independent Balkan News Agency
By Spiros Sideris
Their opposition to the election of the President of the Republic by this Parliament, expressed in their statements on the matter the Independent Greeks, the DIMAR and the Greek Communist Party (KKE).
"The Independent Greeks from the first moment with openness and honesty stated that for us the issue is not the candidate, but that Greece needs to turn the page, to go to the polls now", said party spokesperson Terrence Kouik.
"The Democratic Left (DIMAR) by decision of its recent congress, has spoken out against the election of a  President of the Republic by this House, on the grounds that it will not help extend political deadlocks, such as those followed by the present government. Political developments and the issue of the election will be discussed at a joint meeting of the Executive Committee and the Parliamentary Group of DIMAR to be held tomorrow afternoon", said in a statement.
"The acceleration of the election of a new President of the Republic is included in the plan for the escalation of aggression against the people, with new barbaric measures that are being promoted, regardless of any extension of the Memorandum and the transition to new surveillance phase.
The Greek Communist Party has made it clear, a long time now, that it will vote for President of the Republic, regardless of the person to be proposed, because the constitutional role of this specific institution is linked to the validating unpopular laws passed by the current parliament and government", the statement of KKE says among other things.
In the group of parties that they will not vote for a President of the Republic are also SYRIZA, and the Golden Dawn. Overall, the five parties have 121 MPs, which means that the coalition government of New Democracy and PASOK cannot attain the 180 of the 300 MPs needed in the third voting for the election of the President. But there is a weak link and this is the MPs of ANEL and DIMAR, some of whom might differentiate from the position of the parties, increasing the possibility for an election to be achieved in the third voting.
According to government sources, 176 MPs have been agreed to support the candidacy of Stavros Dimas.