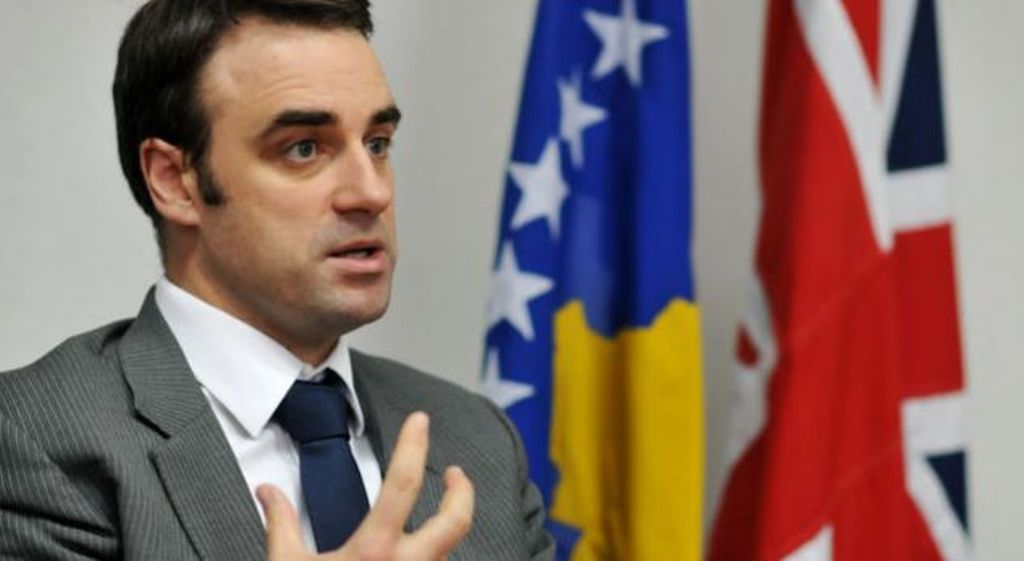 The meeting that Western Balkan leaders will hold on April 29 will focus on Kosovo and Serbia. This meeting, which has been called by German chancellor and French president Emmanuel Macron, is expected to be different.
Although there are rumours that this meeting produce an agreement between Kosovo and Serbia, according to the British ambassador to Kosovo, this is not the case.
"We don't expect any agreement on 29 April, let's be precise. This was an initiative of the governments of France and Germany, and as such is more than welcomed. This region requires more focus and attention. However, Great Britain will remain fully committed in the Kosovo process," O'Connell said.
Although this meeting will be hosted by France and Germany, O'Connell says that his country will continue to be entirely involved in this process.
"We continue to be entirely involved in this process and we continue to collaborate with the Germans and the French. Any initiative such as this one is welcomed by us", O'Connel declared.
According to British Ambassador to Kosovo, this Summit would help push forward the dialogue process between Kosovo and Serbia and cannot be interpreted as a change or deviation of the strategy that these countries have towards Kosovo and Serbia. /Ibna/