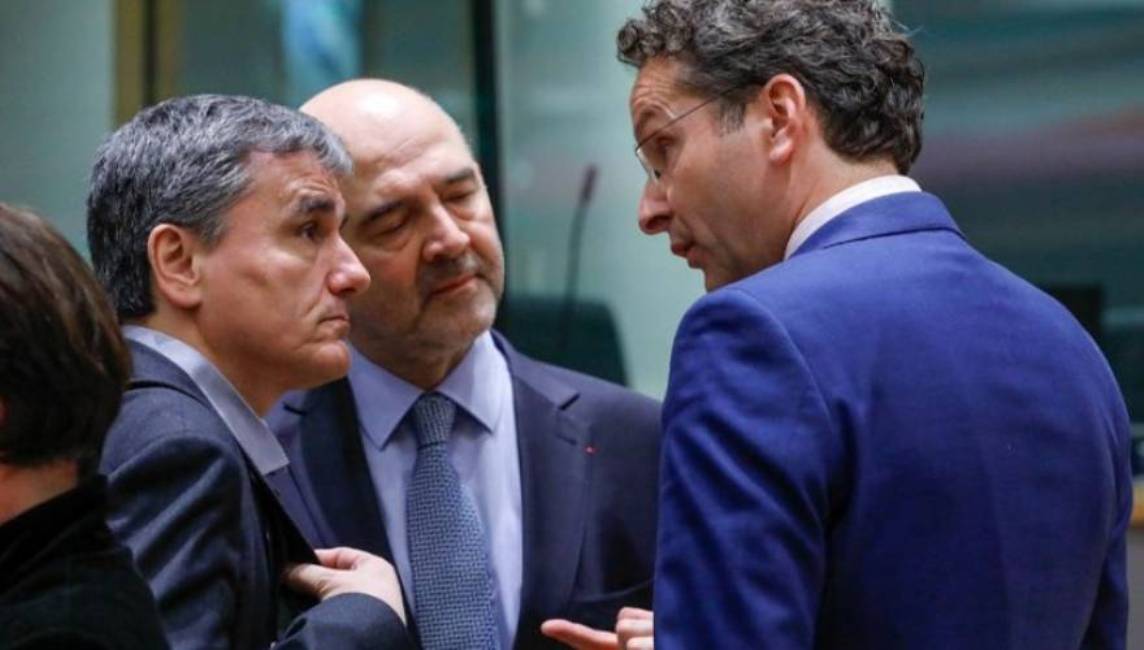 Following a marathon Eurogroup meeting on Monday there was no decision on the crucial issue of determining medium term debt relief measures for Greece which would have also paved the way for IMF participation in the country's bailout program as a lender.
Disagreements between Germany and the IMF over the targets of the Greek program made a deal elusive, despite earlier optimism in Athens that an agreement was close. According to an official statement, the Eurogroup held an in-depth discussion on the sustainability of Greece's public debt but did not reach an overall agreement.
The issue of primary budget surplus targets for Greece beyond 2022 were the primary obstacle to an agreement. The issue is now set to be discussed at the next Eurogroup meeting on 15 June. However, the "huge progress" Greece has made so far was praised by creditors, including the IMF.
Eurgroup president Jeroen Dijsselbloem told reporters that there was "huge progress on the policy package on which so much work had been done in the last months and on which an agreement had been reached between Greece and the institutions".
Djisselbloem added: "We had a first in-depth discussion on the topic of debt sustainability, looking very carefully at needs, options, constraints. But at this point, we have not reached an overall agreement on that part of our discussion. In the coming weeks, we will continue our work on that. We will try to come to a definite conclusion in the next Eurogroup meeting which will be in 3 weeks time".
The Eurogroup chief also made clear that there are two guiding principles for the Eurogroup in term of the debt relief that will be granted to Greece: that it needs to be inside the package agreed on 16 May, and that the final decision on what is actually needed and will be put in place, in terms of debt relief, will be taken at the end of the program.
Earlier, German Finance Minister Wolfgang Schaeuble was also adamant that debt relief could only come after the bailout program expires and Greece has implemented all agreed measures and reforms. "At the end of the program, in 2018, we will, if necessary, put in place additional measures that we have defined" he said./IBNA