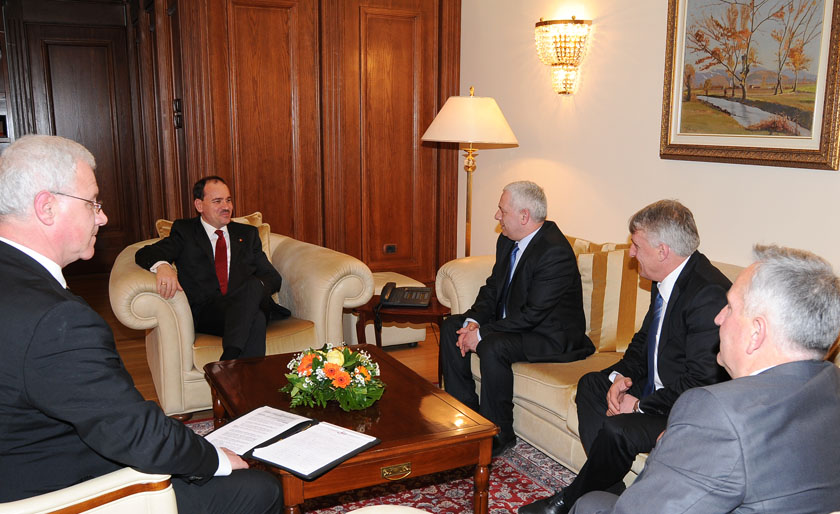 Tirana, April 6, 2013
The President of the Republic of Albania, Bujar Nishani received in the afternoon the delegation of the Presheva Valley composed by the Head of the Presheva Commune Ragmi Mustafa; the Head of the Bujanovci Commune Nagip Arifi and the Chairman of the Democratic Progress Movement Jonuz Musliu.
The meeting dwelled upon the issues that concern the Albanians in the Presheva Valley as economical, safety, education and culture.
The guests shared the thought that the guaranteeing of the safety and the boost of investments are basic factors for the existence of the Albanian factor in Presheva, Bujanovc and Medvegja and about this should be molded a plan and actual projects.
President Nishani guaranteed the representative of the Presheva Valley that Albania will pay attention of issues arisen from them and asked them to continue the political dialogue and the institutional solution for the accomplishment of the Albanians that live there. /ibna/