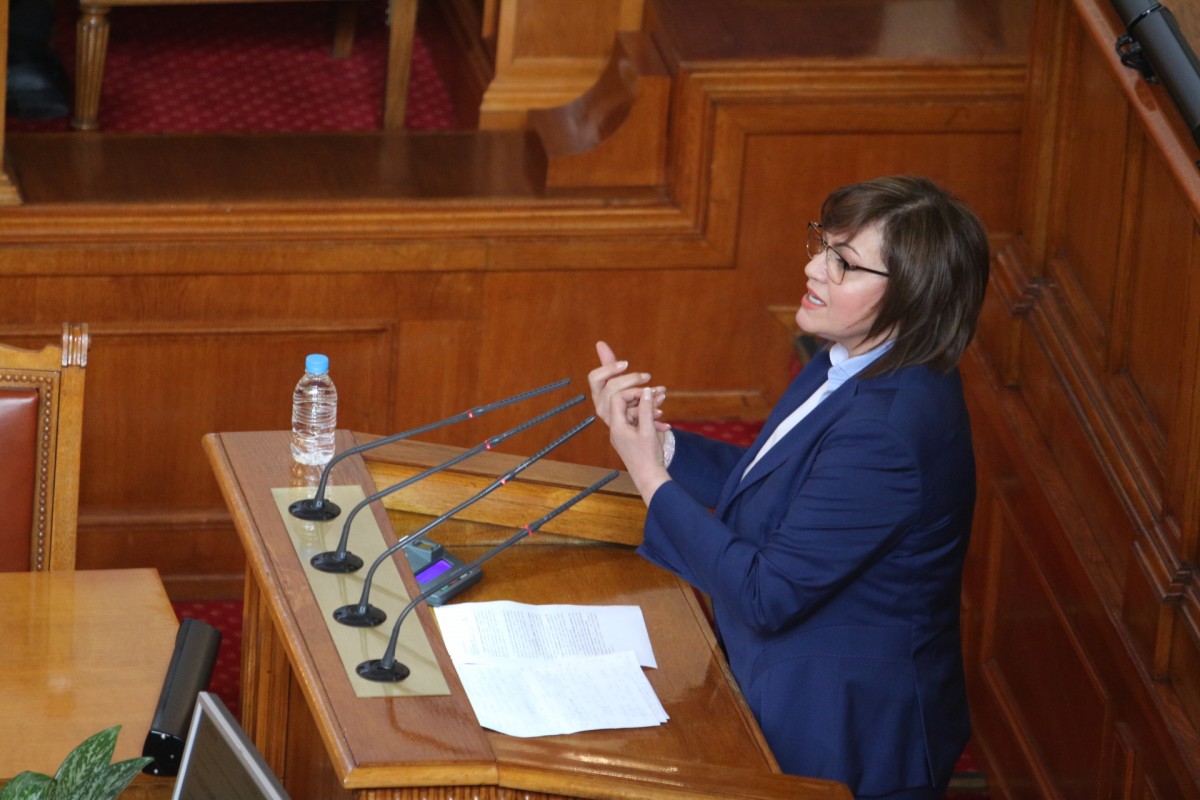 We demand the resignation of the Speaker of the Parliament Tsveta Karayancheva, announced the leader of the Bulgarian Socialist Party BSP Cornelia Ninova from the parliamentary podium
In a statement on behalf of its parliamentary group, Ninova stressed that the request for the removal of the President from her post is due to five reasons.
"First, ignorance of the Constitution of the Republic of Bulgaria and violation of the Rules of Procedure of the National Assembly, which by virtue of a decision of the Constitutional Court has the force of law. Second, placing the legislature under executive power and transforming the National Assembly into an appendage of the will of one man, Prime Minister Borissov. Third, serious breach of the rules of the legislative process and deterioration of the quality of laws. Fourth, a violation of the principles of transparency and publicity in the work of the parliament, and fifth, words, evaluations and behavior that undermine the power of the institution", Cornelia Ninova told lawmakers.
The leader of the left also gave several examples, which, in her opinion, prove the basis of the criticism referred to in these five points./ibna