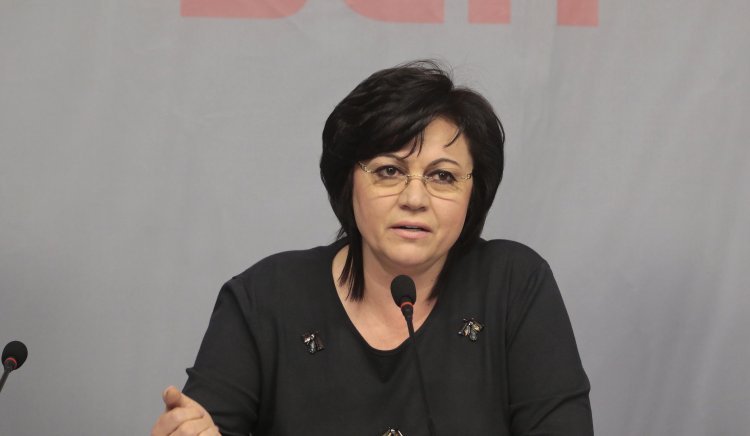 The Bulgarian Socialist Party will attempt to form a government after the March 26 2017 early parliamentary elections whether or not it gets the most votes, BSP leader Kornelia Ninova said on March 7.
Ninova's statement was in sharp contrast to that of GERB leader Boiko Borissov, who said on March 2 that his party would not seek to form a government unless it got the largest share of votes.
Bulgaria's constitution says that after an election, the President first offers a mandate to seek to form a government to the party with the most seats in the new National Assembly. If that attempt fails, the head of state must offer it to the second-largest parliamentary group. Should this not produce a result, the President has a free choice about to which group to offer a mandate.
Most polls currently see Borissov's GERB and Ninova's BSP in a tight race, with variations about which of the two may expect the most votes. No poll sees any party winning sufficient votes to be able to govern without requiring a coalition partner or partners.
Ninova said that the day after the elections, her party would carry out an urgent poll among its members about possible coalition partners.
In the March 7 television interview, Ninova repeatedly dodged questions about a possible coalition with the Movement for Rights and Freedoms and the nationalist United Patriots coalition.
Instead, she referred to the planned internal party poll and the decision of those who had chosen "who have chosen the BSP to be the primary political force".
The third step, after the election and the internal party consultations, would be to begin meetings with parties to discuss a governance programme, Ninova said.
"I can have an opinion but I will ask every party member what he thinks about the most important questions," she said.
Ninova accused Borissov of cowardice for not joining her in a television debate, saying that he had never agreed to a direct debate with anyone (fact check – this is not true; Borissov debated Ninova's predecessor as BSP leader Sergei Stanishev in 2009).
She said that if the BSP won the elections and went into government, it would oblige retailers to ensure that 50 per cent of the goods they sell were Bulgarian.
Ninova again called for the removal of EU sanctions on Russia, saying they were to the detriment of Bulgaria.
"Why is Bulgaria forbidden to sell pickles in Russia and Mercedes last week opened a factory in Russia? How long will Europe sees Bulgaria as second-hand people?" she said.
According to her Bulgarian farmers, unlike others in the EU were not compensated for their losses from the sanctions, estimated to run to 1.2 million leva./IBNA