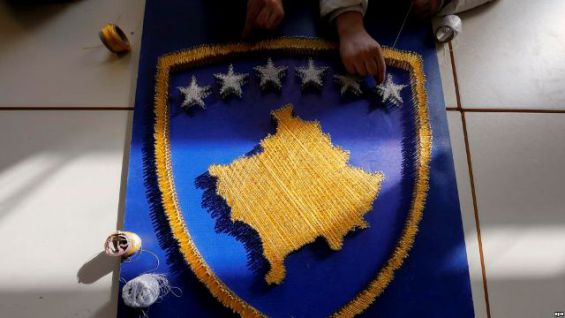 Today, Kosovo has marked the ninth anniversary of its independence. The youngest European state continues to remain isolated without a consolidated democracy.
However, the state leaders are not giving up on the Euro Atlantic integration agenda.
"Kosovo belongs to all of us. Nine years later, Kosovo has marked lots of progress, although they are often not seen as they should do. Our goal is to become members of NATO and EU", says the president of the country, Hashim Thaci.
Meanwhile, Prime Minister of Kosovo, Isa Mustafa said that 17 February 2008 has entered Kosovo's history, thanks to the contribution and the vision of the people to live freely and to be equal to other countries of the world.
"Kosovo will be strengthened and will be developed to show to our allies that investment here is investment for peace, freedom and stability in the region", says PM Mustafa.
Meanwhile, during these nine years of independence, Kosovo has been recognized by 113 countries.
Also, in spite of the numerous efforts, Kosovo could not become a UNESCO member and it still hasn't received a positive report for the visa liberalization regime. One of its achievements is the signing of the Stabilization and Association Agreement, which gives way to the establishment of contractual relations with the EU.
In terms of the rule of law, international reports have identified several advances, but the judicial system remains a challenge, as it is affected by politics, corruption, organized crime and the lack of constitutional order in the north of the country.
The state, which was formed in partnership with the West, has also been engulfed in the global challenge against extremism and terrorism.
In spite of its challenges, in these nine years, Kosovo is identified in the world by many personalities of sport and culture. Judo fighter Majlinda Kelmendi has been crowned world champion and Olympic champion. Many football players from Kosovo are playing for great European clubs.
In the world of music, Kosovo today is admired worldwide through stars such as Rita Ora, Dua Lipa or Era Estrefi.
Kosovo proclaimed its independence on 17 February 2008, based on a document known as President Marti Ahtisaari's plan. This document then became the basis of the Constitution of Kosovo, which considers it an independent, sovereign and multi-ethnic state. /balkaneu.com/