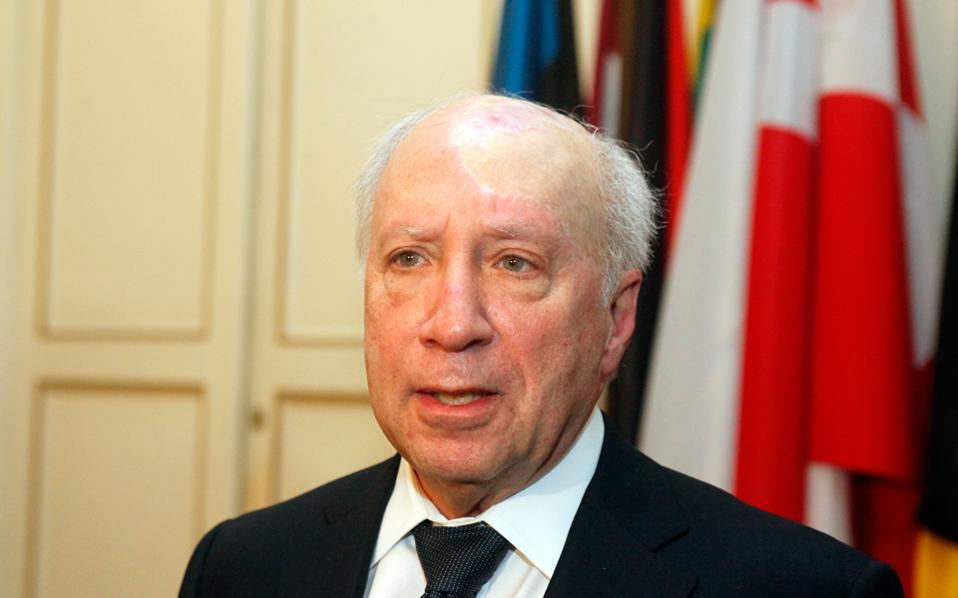 UN mediator, Matthew Nimetz, appears to be inclined to a solution that would include the name "Macedonia" on the issue of fYROMacedonia's name, in view of the negotiations that begin today, Wednesday, in the News York.
In an interview with greek television channel ANT1, the UN special mediator noted that "at the moment, the name of the country at the United Nations is 'Former Yugoslav Republic of Macedonia', so the word 'Macedonia' is part of the name and Greece has recognized the country with that name".
"More than 100 countries have recognized the country as 'Republic of Macedonia', so the word 'Macedonia' is included for most countries. As such, it is tied to this country", he said, expressing hope that a solution could be found to meet the aspirations of the two countries.
At the same time, Nimetz stressed that "if we wait for another 25 years, the problem will become worse", making it clear that "the proposal will be new because we are in a new period. Some of the ideas have been discussed for many years, but there is no magic solution", he noted, avoiding to disclose any of his thoughts further.
The UN mediator also underlined that "in Greece there is a rationale that the country must play a more important role in the region and that now that the economic crisis is over, many expect Greece to play this role. One of the ways to do this is to solve the problem with their northern neighbour", he said, noting that "in Skopje, on the other hand, there is reason to believe that some of the ideas of the past were not necessarily favourable, and that it is time to solve the issue and to deal with the European and North Atlantic path of the country"./IBNA