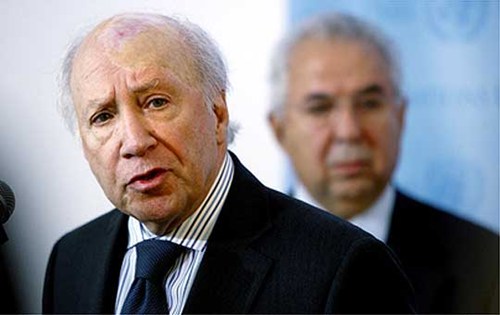 Skopje, September 10, 2013
The intermediary of UNO for the solution of the name dispute between Greece and FYROM, Mathew Nimic will be in Skopje today to talk with state leaders in order to find a solution about the issue of the name dispute.
According to media in Skopje, the proposal of Nimic consists on calling current FYROM  Upper Macedonia, a name which will be used during the negotiations for accession in the EU and NATO, while upon the completion of these negotiations, through a referendum, citizens of FYROM must give their verdict about two issues: whether they agree with the EU accession and with the name Upper Macedonia Republic. A positive verdict in the referendum would mean that the name UpperMacedoniaRepublic would be the constitutional name as soon as the country becomes an EU member country. This is one of the potential options which both sides may offer during the negotiations.
After the meetings in Athens, Nimic said that the meeting with the Foreign Minister Venizelos has been very constructive and that he has clearly understood the positioning of the government of Greece.
Nimic underlined that these negotiations are difficult and it's important for each side to understand the positioning of the other side and then to have harmonization of stances. /ibna/