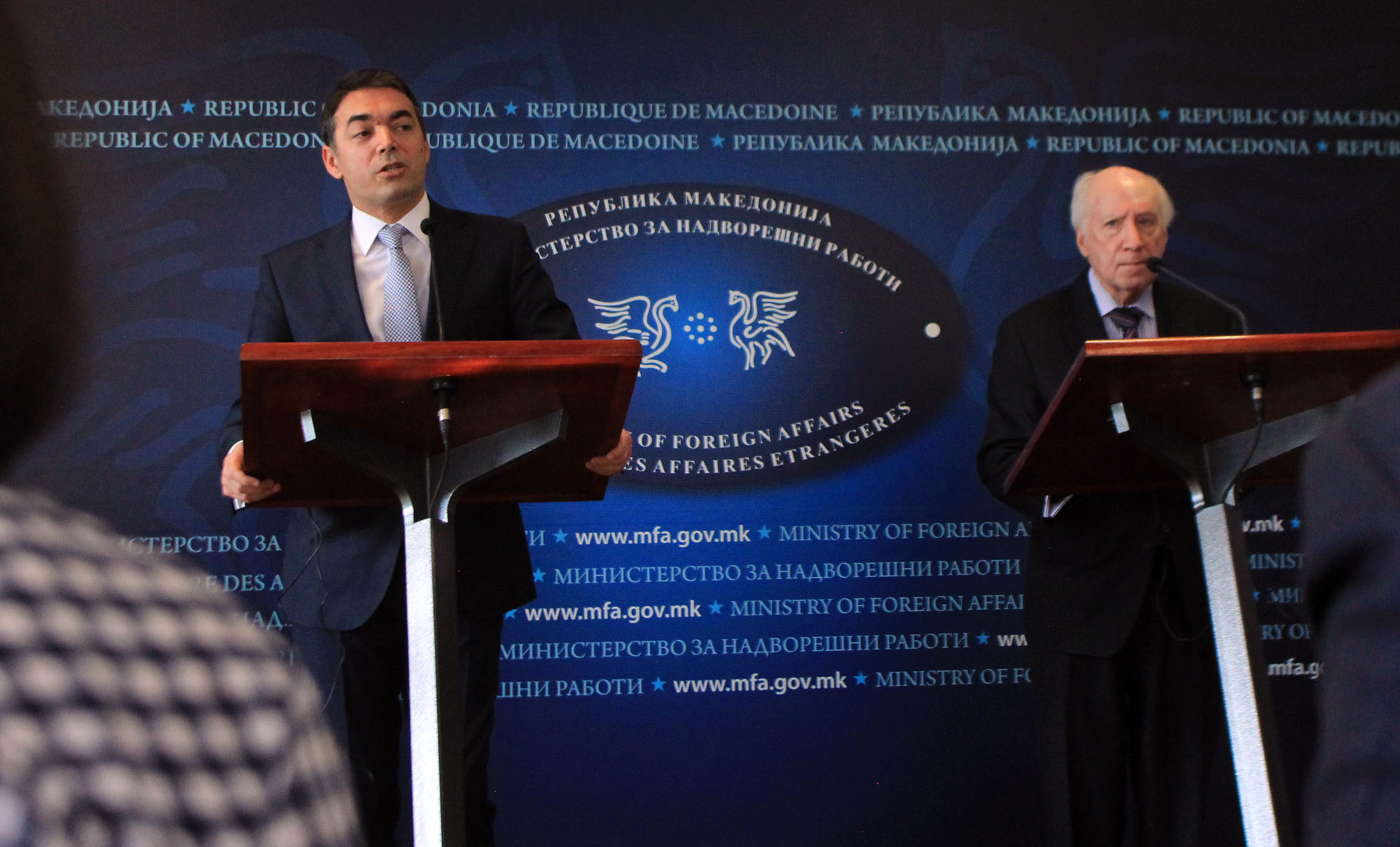 The UN's special envoy, Mathew Nimetz has declared today that time has come to take a decision on the issue of the name. Nimetz made this declaration after the meetings he held with state leaders and political leaders in Skopje.
"I think that time has come to make a decision in the weeks or months to come. The issues that we face are not easy ones and they need to be addressed", Nimetz said, adding that this positive momentum should be exploited, in order for the two countries and the region to move forward.
Asked if he sees irredentism in the name "Macedonia", he said that it's not his role of intermediary to judge this issue.
Meanwhile, Foreign minister Nikola Dimitrov said that there will not be a solution on the name issue if the talks focus on changing the national identity and the language.
"On the 21st century, nobody can deprive us of our right to be Macedonians and speak our language. The more the public opinion talks about this, the fewer the chances there are for a solution", Dimitrov said.
Commenting the different rumors and proposals for the name, Dimitrov said that he doesn't wish to speak on this issue, as they can harm the process.
During his stay in Skopje, Nimetz met with president George Ivanov, PM Zoran Zaev, Foreign minister Nikola Dimitrov and the leaders of the main political parties, Hristijan Mickoski of VMRO-DPMNE and Ali Ahmeti of BDI. /balkaneu.com/