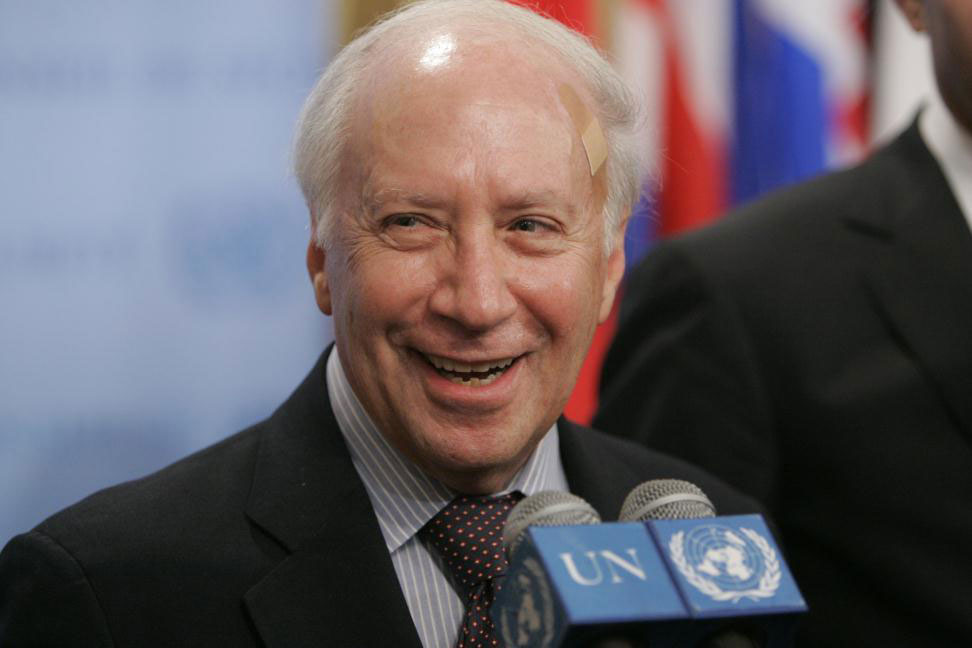 Skopje, May 7, 2014/Independent Balkan News Agency
UNO intermediary on the name dispute, Matthew Nimetz says that the first round of talks held yesterday in New York (USA) didn't mark any progress.
Meetings have been held in New York with negotiating sides from Skopje and Athens. They were led by the ambassador of FYR Macedonia in Washington, Zoran Jolevski and the Greek side was led by diplomat Adamantios Vasilakis.
After the meetings, Nimetz has released a clear message that there's no progress and that both governments must focus on the solution of this dispute after the elections.
"I believe that after the elections, the governments of both countries must pay more attention to this issue which is lasting a long time. There are strong reasons to see if we can make progress and work on this issue during the summer", declared Nimetz after the meeting held in New York with the negotiating sides.
Nimetz has proposed to visit Athens and Skopje during the summer, following the elections. He said that the visit may take place in July.
Nimetz has not revealed anything as to whether he will visit Skopje and Athens with a new proposal for the overcoming of the name dispute.
"There's no point in making frequent new proposals, especially if there's no serious development in this process. The objective is to try and achieve an acceptable solution for the name. So far, there's been no success. In all negotiations, what counts is the stance of the parties involved in them. The intermediary and third parties can do something, but ultimately, Athens and Skopje must find the solution", declared Nimetz.
He demanded from both countries to commit in order to overcome this issue. Nimetz suggested for Athens and Skopje to offer new approaches on the problem in order to come up with a final solution to the name dispute. /ibna/