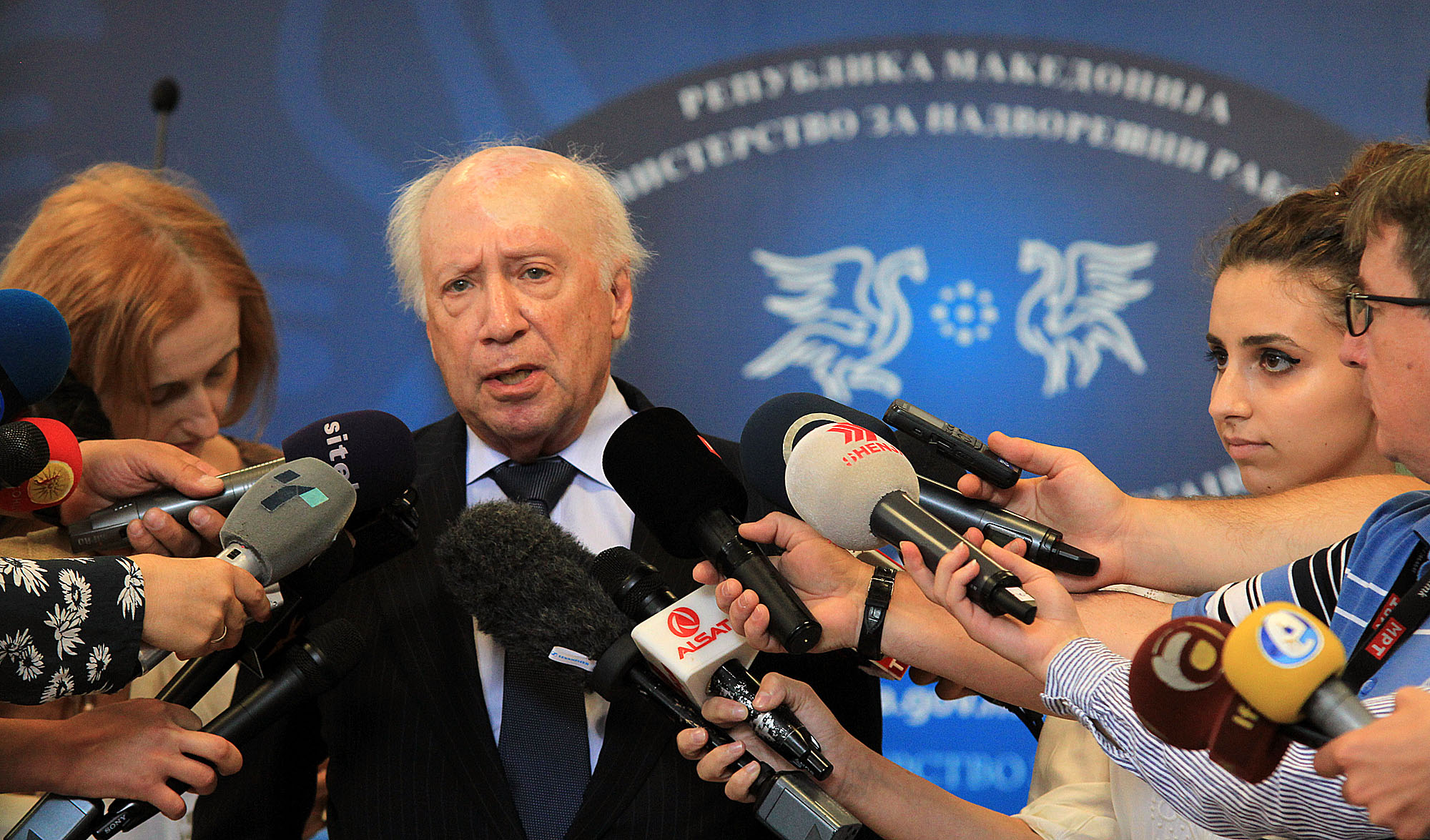 The UN negotiator for the name contest between FYROM and Greece, Mathew Nimetz said that he has felt encouraged by the new developments between Athens and Skopje. Nimetz declared this at the end of his visit to Skopje. The UN official underlined that he had not come with a concrete proposal for the name. He said that the meetings with Prime Minister Zoran Zaev and Foreign Minister Nikola Dimitrov were good meetings and that he was encouraged by what he heard from the Prime Minister and the Foreign Minister that they are "open-minded and open to reflect on this issue".
"I'm glad that I'm, back to Skopje. It's been several years that I've been a UN negotiator on the issue of the name contest. I am happy that this issue is once again in the focus of the sides", Nimetz said.
Asked if any concrete proposals were discussed, Nimetz said that nothing concrete was discussed.
"We talked about progress, strengthening of ties between the two countries and the fact that the government of Macedonia is open with the neighbors to solve any pending issues in the region. It's a good thing that the Greek Prime Minister is planning a visit to Macedonia and we should find a way to intensify the process, but don't expect major changes to happen in the next few months. Time has come to make definitive and concrete proposals", Nimetz said. /balkaneu.com/