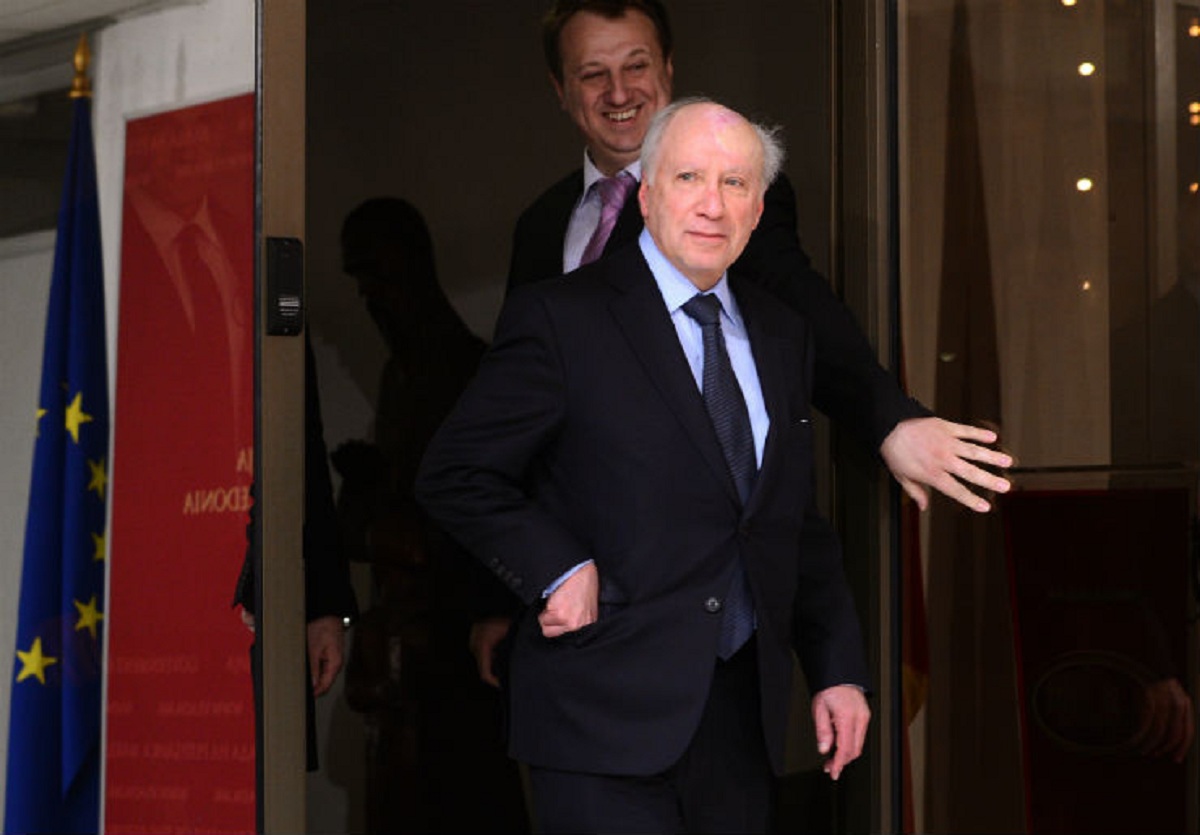 The UN special envoy for the name issue, Mathew Nimetz arrived in Skopje today in a new mission to find a solution on the name dispute that exists between Skopje and Athens.
In a short statement for journalists in front of the hotel where he's staying, Nimetz said that he's hoping for the visit to be successful.
"We have had useful meetings in Athens. I am hoping that we will also have useful meetings here", Nimetz said.
Tomorrow, Nimetz will meet with the country's president, George Ivanov, PM Zoran Zaev, Foreign minister, Nikola Dimitrov and leaders of VMRO-DPMNE and BDI, Hristian Mickoski and Ali Ahmeti.
Meanwhile, several organizations held protests during the evening against the change of the country's name. Organizers said that they have come out to tell Nimetz that they don't want the country's name to change.
"Nimetz should withdraw and should not contribute for the destruction of the Macedonian people, Macedonian state and Macedonian identity", said Ana Bubunkova-Mihajlovska, head of an association called "Revitalization" . /balkaneu.com/